Published: Friday, February 05, 2016 11:32 AM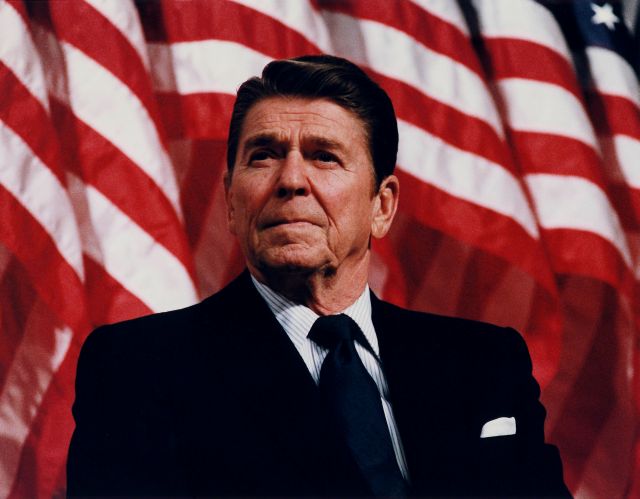 Ronald Reagan was born to Nelle and John Reagan in Tampico on February 6, 1911. He attended high school in nearby Dixon and worked his way through Eureka College, where he studied economics and sociology, acted in school plays and played on the football team.
After graduating from Eureka College, Reagan became a radio sports announcer. In 1937, he won a contract in Hollywood and appeared in 53 films during the next two decades. Wanting to take a leadership role in the film industry, Reagan served as president of the Screen Actors Guild from 1947 to 1952.
In 1966, Reagan was elected governor of California and was re-elected in 1970. He took his political aspirations to the national level and was elected president of the United States in 1980 and 1984.
Reagan's upbringing in Illinois instilled in him the values of hard work and patriotism that helped him succeed in acting and politics.
Learn more: