Published: Monday, March 14, 2016 02:14 PM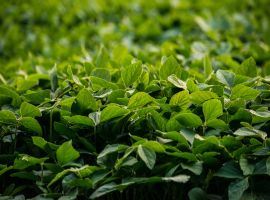 Today is the second day of National Ag Week, with tomorrow being National Ag Day. Throughout the country, many events will be taking place to honor the hard work that farmers across the country put in to feed the country and the world.
Illinois is a national leader in agriculture. With nearly 75,000 farms across the state, agriculture covers about 27 million acres in Illinois. The state produces multiple different products including corn, soybeans, winter wheat and livestock.
Illinois not only feeds the country, but also the world. It is third nationally in exporting agricultural commodities. On an annual basis, the state ships over $8 billion worth of goods to other countries. The state accounts for six percent of all U.S. agricultural exports.
Illinois also is a top manufacturer of agricultural products. It ranks number one nationally with nearly $200 billion in processed food sales. The whole state comes together in creating a top-of-the-line agricultural production from the fields to the factories.
For more information:
About Ag Week/Day: http://www.agday.org/
Illinois Agriculture: https://www.agr.state.il.us/facts-about-illinois-agriculture/