Published: Friday, September 01, 2017 01:41 PM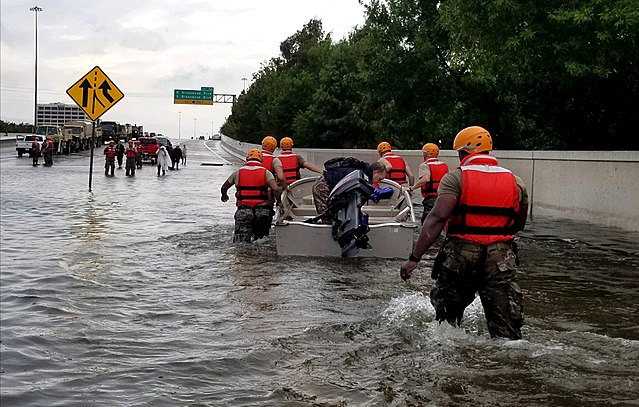 There has been a great effort around the state to send supplies and support to Texas and victims of Hurricane Harvey. One Springfield native, Brad Milliman, not only took it upon himself to get involved, but included his friends, family, and community. Milliman decided to drive to Texas so he could more directly be a part of the relief effort.

Before leaving, Milliman thought that it would be a more productive trip if he transported as many supplies as he could. His grassroots effort started small, with a couple of text messages to family and friends asking for donations. Before long, he had the support of local schools, businesses and individuals. Milliman delivered the supplies he collected to a staging area in Dallas, Texas.

Other communities around the state are also taking action to help in any way they can.

Chicago State University paired with Houston Texans defensive end, JJ Watt, and his Foundation to provide basic necessities along with coloring books and board games. These enjoyable alternatives can offer a much needed distraction to the realities victims of the hurricane are facing.

Small communities are making an effort as well. There is a semitractor-trailer sitting in front of City Hall in the small town of Carlinville for community members to bring donated supplies. Also, at the Glenwood High School football game versus Rochester High School, community members were encouraged to bring bottled water to help the relief effort. Opportunities like this and others have allowed teachers, students and parents to get involved in the nationwide effort.
The Peoria based 182nd Airlift Wing of the Illinois Air National Guard is also playing a role in the recovery effort. The 182nd has sent one of it's C-130 Hercules aircraft along with a crew to assist with relief efforts.