Published: Friday, September 02, 2016 09:58 AM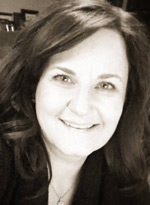 Chicago native Jessica Rosengard is a photographer who enjoys taking pictures of just about anything that is in her path. Many of Rosengard's photos are of places in and around Chicago. Her goal is to take a new approach to color, light and contrast in the hopes that people will share the passion and spread the beauty of each unique view.
When not taking pictures, Rosengard stays busy as the owner of a graphic and website design business. She also enjoys utilizing her creativity to work in different art mediums.