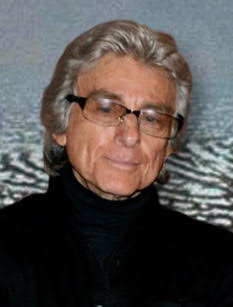 Tom Heflin of Rockford is our June Artist of The Month. Hieflin began his career as an artist in the spring of 1970. He often opens his home to visitors who can come and view his latest work.
How long have you been an artist or when did you start?
With a wife and five children I was working in a sign company and doing my art at night and weekends waiting for the proper time when I could launch my career as a fine artist. It took 16 long years but I reached a point when I was 33 years old and decided it was now or never. I found an abandoned farm house on a dead end road 10 miles from the little city of Freeport, Illinois. The owner gave me permission to use it and wouldn't charge me rent because it had no indoor plumbing and only a kitchen wood stove for heat. So with my hopes and dreams I moved into this old haunted place and started my career as an artist in the spring of 1970.