Published: Friday, October 06, 2017 09:38 AM
Can you imagine Hal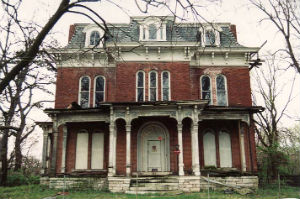 loween without haunted houses? It's a tradition and the holiday wouldn't be the same without them. There are a plethora of haunted houses to enjoy around Illinois.
Check out the House of Torment in Morton Grove for a "multi­layered psychological thriller" that has been named one of the scariest haunted houses in the United States. The attraction boasts zombies, deadly creatures and murderous insects.
Or head to southern Illinois and visit Alton, one of the most haunted small towns in America. Take a haunted ghost tour through the town, based on the best-selling book by Troy Taylor, Haunted Alton. The book includes an in-depth look at all of the locations on the tour, plus the detailed history of Alton and the surrounding region. It's a chilling look back in time at the strange tales, unsolved mysteries, and many ghosts of the Alton area.