Published: Thursday, May 24, 2018 03:15 PM
Chicago's Cloud Gate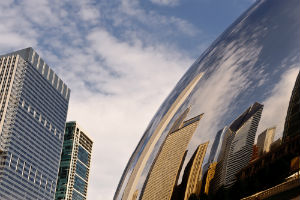 more commonly known as "The Bean" has been named among the top 10 landmarks in the country by TripAdvisor.
The travel website said it compiled the ranking using an algorithm that took into account the quantity and quality of reviews and ratings for landmarks worldwide.
First unveiled to the public on May 15, 2006, the elliptical sculpture is British artist Anish Kapoor's first public outdoor work installed in the United States.