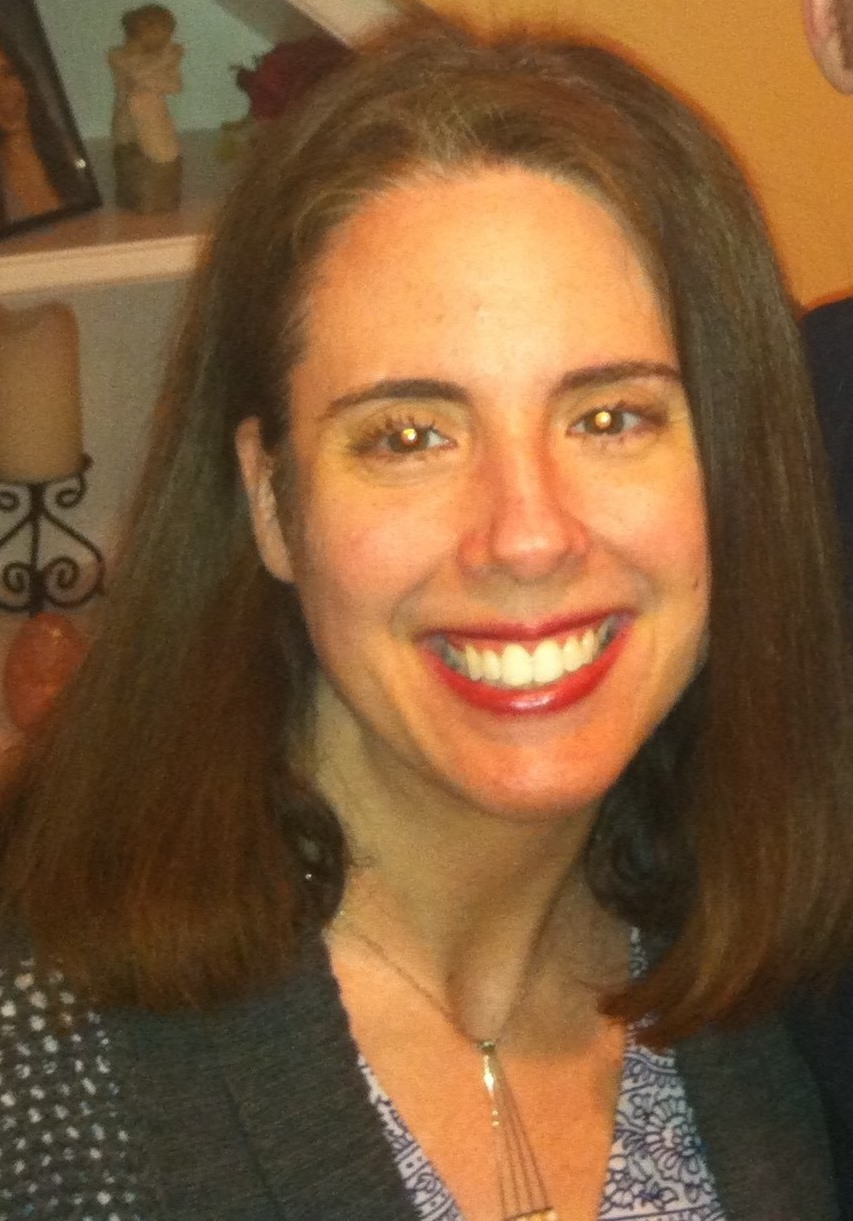 Mary Porterfield is a Chicago-based artist with a BS in Biology, MS in Occupational Therapy and a MFA. Her work has been featured nationally and internationally.
Porterfield has been teaching for 14 years with an emphasis on painting, composition, contemporary content, color theory, 2D design and drawing.
ILI: How long have you been an artist or when did you start? Was there a single incident or moment when you realized this was your passion and, if so, tell us about it?
MP: My interest in art began as a child when I would watch my mother paint. When I was young, we lived in Germany because of my father's career in the air force. My mother took art classes to help her overcome her homesickness for the Midwest. I would go with her to her painting classes and fell in love with art at that time.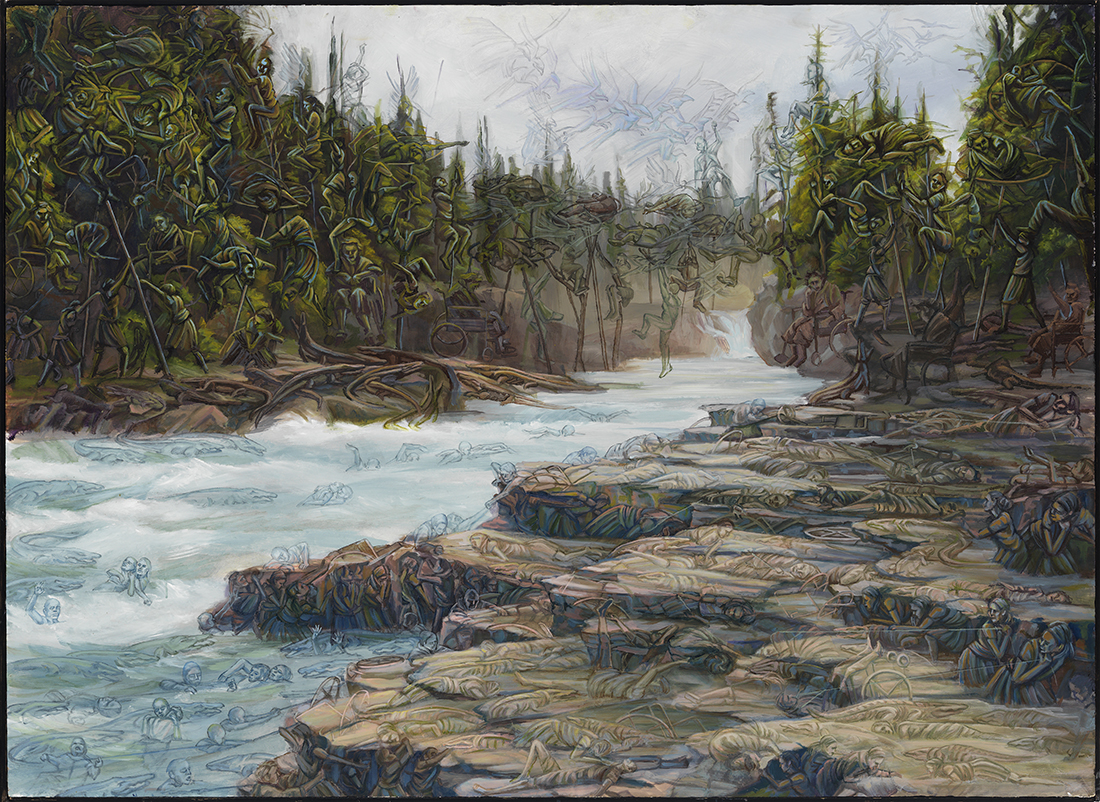 ILI: Illinois has factored into our work in the past. What does being able to live and work in Illinois mean to you?
MP: The diversity of Illinois, especially in Chicago, has been a huge influence on my work. My art is largely based on my experience as an occupational therapist, working in a hospital on the Northwest side of Chicago. I've witnessed many family members sacrifice their own health to care for a loved one who is disabled. These individuals, who take on the role of caregiver, have been the most inspiring to me. Their selflessness and resilience reflect so many of the attributes I see in Illinois residents. Their stories are reflected in the narratives within my landscapes. Learning from their experiences makes living in Illinois especially meaningful.
ILI: What opportunities does Illinois present to local Illinois artists?
MP: There are many exhibition opportunities available at various art centers, colleges, universities, galleries and independent spaces. Some of these opportunities are listed on http://www.chicagoartistsresource.org/.
ILI: What do you like about Illinois?
MP: In addition to the people of this state, I've been really moved by the Illinois landscape. Both the cliffs of Galena and the canyons of Starved Rock State Park have made their way into my work. In their beautiful yet daunting views, they represent situations I've encountered in healthcare that are inspiring yet challenging. These scenes form the background of my paintings and are inhabited by many figures who struggle to care for others in the midst of uncontrollable circumstances.
ILI: What is your favorite medium to work in?
MP: I typically paint on wood panel but, recently, I've been drawing more. Drawing has allowed me to bring more attention to the narratives that are camouflaged within my paintings.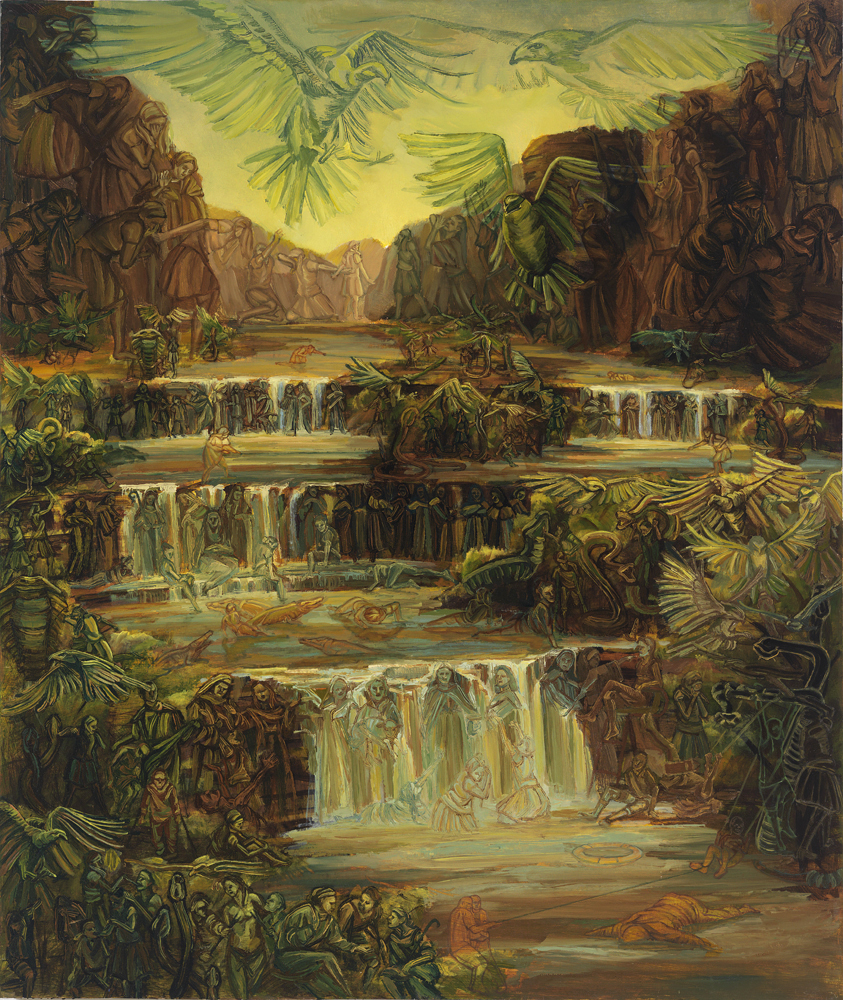 ILI: Where can people view or purchase your work?
MP: My work can be viewed at www.maryporterfield.com or www.packergallery.com. I can also be contacted at mary@maryporterfield.com.
ILI: What artist inspires you and why?
MP: I have deep respect for outsider art because of the unrestrained manner with which so many of the artists worked. I've been most inspired by Chicago outsider artist, Henry Darger. Over the course of his lifetime and without an audience, Henry completed a 15,000 page fantasy novel, along with some 300 watercolor and collage drawings. Words cannot describe the level of respect I have for his lifelong commitment to such an idiosyncratic and intimate vision.