Published: Wednesday, October 18, 2017 09:11 AM
Jesse White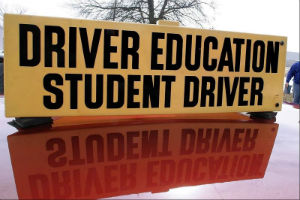 kicked off National Teen Driver Safety Week on Oct. 15, 2017 by announcing that teen driving deaths have decreased by 51 percent in less than 10 years.

The graduated driver's license program in Illinois was strengthened when the Teen Driver Safety Task Force was established in 2008 with the goal of decreasing the number of teen deaths in Illinois.

According to the Insurance Institute for Highway Safety, graduated licenses reduce teens' driving risks by allowing teens to practice driving with supervision before getting their full- license and limiting in-car distractions. In Illinois, the new graduated licensing laws restricted hours of night driving for teenagers and the number of passengers that drivers under 20 can have in their car. Today, all states have some foundations of the GDL program.