Published: Wednesday, January 17, 2018 03:25 PM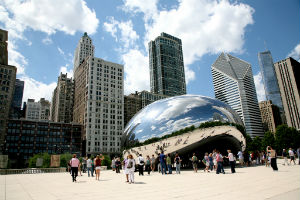 Chicago set a tourism record in 2017 as an estimated 55.2 million visitors made a stop in the Windy City, according to initial estimates.
The visitor total is up 2.5 percent from the previous year, bringing with it economic benefits for the city and the state.

Travel Daily News estimated that the tourism industry supported 146,500 jobs in 2017, a 17 percent increase since 2011.

Hotels were a major beneficiary of the upturn in visitors, as there was a 7.6 percent increase in occupancy during the peak tourism season of June to September. In all, hotels saw a 3.3 percent increase over 2017, according to the city. The city also saw five new hotels open in 2017, with eight more scheduled to open this year.