Published: Tuesday, January 08, 2019 09:20 AM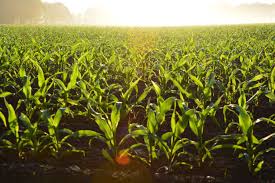 Scientists at the University of Illinois have found a way to enhance yields by engineering a more efficient way for crops to convert sunlight into energy.
Researchers participating in an international study called Realizing Increased Photosynthetic Efficiency – or RIPE – have discovered that most crops on the planet experience suppressed yield potential as a result of a glitch in photosynthesis, the process by which plants convert sunlight into energy.
To combat the problem, scientists have developed a shortcut in the photosynthetic process that can make crops about 40 percent more productive. The study estimates that up to 200 million additional people could be fed with the production lost during photosynthesis in the Midwest.