Published: Tuesday, November 20, 2018 03:28 PM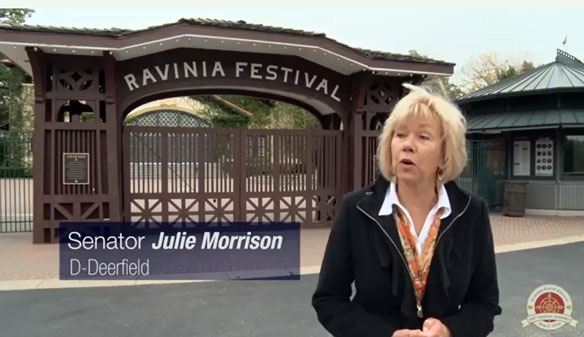 On December 3, 1818, Illinois became the nation's 21st state. As we come to our state's 200th birthday, we asked senators to talk about people or places in their districts that represent the best of Illinois' rich past and how that is shown in local history, tourism, culture or community impact.
The Ravinia Festival at Highland Park, Illinois, is the oldest music festival in North America. Senator Julie Morrison visited the site in the 29th District where thousands of families have enjoyed all genres of music since 1904. Along with entertainment in a beautiful setting, Ravinia plays a vital part in the local economy and provides hundreds of jobs.