Published: Monday, February 28, 2022 03:16 PM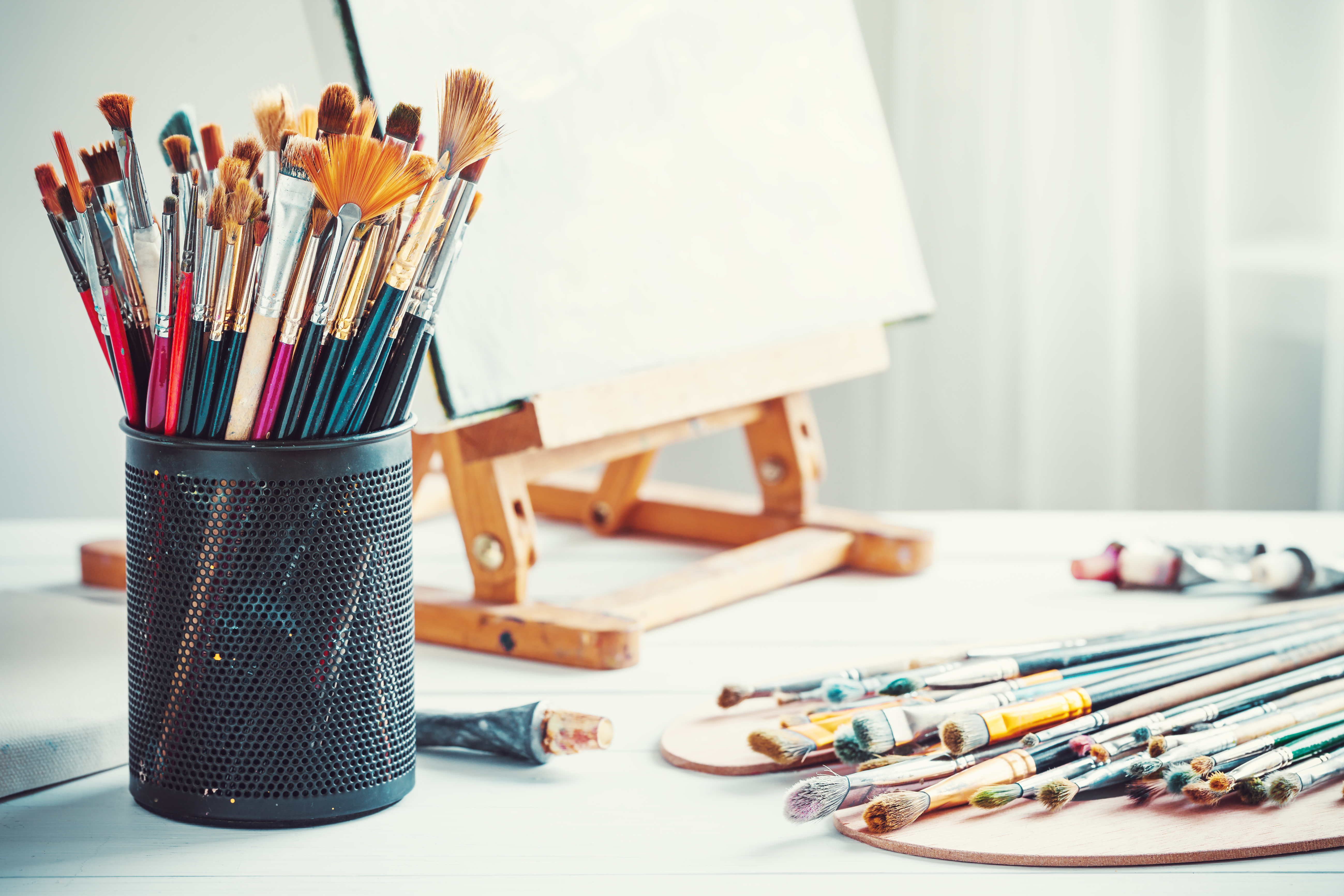 Originating back to the early 1900s, Black History Month is an opportunity to place a spotlight on the history, the culture and the feats of Black people. The Black community continues to excel as pioneers and innovators. Illinois is home to a large number of artists and entrepreneurs. We appreciate and highlight the pronounced dedication to their craft. This is a list of a few Black Illinois artists who produce breathtaking bodies of art:
Dwight White II – This artist and creative consultant is from the greater Chicago area. He challenges himself in pursuit of an insightful agenda to promote expression and authentic conversations. As a strategist and multi-disciplinary creative, White devises a conglomerate of radiant colors, beauty, power, experience, life, and raw emotion into his paintings and his words. Check out his work at http://www.dwhiteart.com/artwork.
Martha A. Wade – Observant of her artist father while being raised in Oak Park, Wade's desire to become engulfed in her own world of art grew. In 2000, Wade attended the University of Michigan for a Bachelor's in Business Administration. She was fearful to chase her dreams of becoming an artist. However, she returned to school in 2008 to pursue her passion in which she received her Masters of Art Management. Years later, Wade's art may be found within the country but also internationally in countries such as Scotland, Ireland, and Sweden. Her art is a composite of boldness, meditative practice, muse, existential realities, the highest self, and the feminine essence. You may view her art at http://www.wadecreate.com/favs.
Natalie Osborne – Influenced by the Chicago atmosphere and the intricacies of various expressive worlds like fashion and graffiti, Osborne presents original contemporary work highlighting the beauties of black women. She advocates and creates artwork to support the mission of criminal justice organizations such as the Innocence Project. She encourages other creators to continue pursuing their skill, and if they are feeling lost, she advises they find a cause and allow their art to speak for it. She is very popular among interior designers. If interested in viewing some of her current pieces, go to https://bettershared.co/collections/natalie-osborne.
Nikko Washington – Raised in Hyde Park, Washington has absorbed the cultural essence of his environment and incorporated its aesthetic touches into his body of artwork. He currently holds the position of artistic director for SaveMoney, a Chicagoan hip-hop collective. In this role, Washington has been asked to design album covers for a number of musicians, like Kami, Vic Mensa, and Towkio. He specializes in different art styles and forms. From painting to screen-printing and graphic design, Washington produces an explosion of color and emotion when he encounters a canvas. To preview his work, visit https://www.nikkowashington.com/.
Tyler Clark – Affiliated with many top celebrities and companies, this Chicago artist experiments with unique forms of art. She creates 2D and 3D crafts by incorporating hair, fabrics, and jewelry. Her pieces display a flare of women's empowerment and a sort of authenticity. Clark's artwork has repeatedly been featured in galas and exclusive events. She remains an inspiration to young girls and urges the acceptance of Black beauty as she continues making strides in the art industry. Check out her work at her personal art website: https://inspiredbytyler.com/.