Published: Wednesday, December 27, 2017 10:00 AM
Northwestern University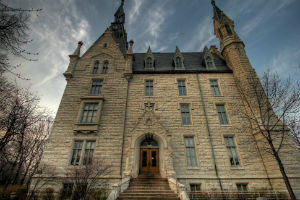 is leading the way in helping its students avoid crippling college debt, a move that has already helped it recruit students from lower-income families and encouraged them to avoid borrowing too much.

Northwestern University's "no-loan" policy means that colleges will strive to cover each family's "demonstrated financial need," which is based on information collected through the Free Application for Federal Student Aid (FAFSA). The "no-loan" institutions remove student loans from their financial aid packages and only feature grants, scholarships, work-study aid and other components.

By doing this, Northwestern is increasing its financial aid and offering university-funded scholarships. The funds for the additional financial assistance will come from gifts to the University, endowment earnings and other sources.