Published: Thursday, January 09, 2020 11:22 AM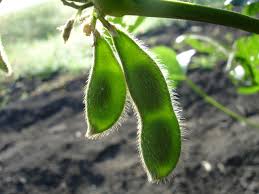 The meat alternative trend has been on a steady increase, and it has the potential to substantially cut carbon emissions. Gaining momentum and popularity, meat alternatives, like the Impossible Burger, could shape a meatless future. A future where the human diet consists of less meat is potentially vital to the overall health and conservation of the environment.
According to the Sierra Club, 27.0 kilograms of CO2 are emitted for every one kilogram of beef consumed. Also, Beef cattle are responsible for a quarter of the emissions from American agriculture. The UN released a statement last August noting if humans universally ate less meat, worldwide emissions could potentially decrease as much as eight gigatons annually. Soy beans, one of the main ingredients of meatless meats, may be one of many answers to combat meat-related CO2 emissions.