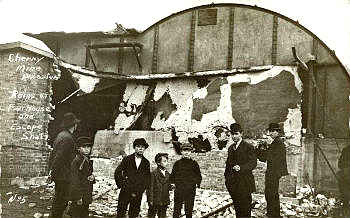 A tragic coal mine fire in Bureau County 107 years ago was the impetus behind Illinois becoming a national leader on workers' compensation and workplace safety laws.
In 1909, the Cherry Mine in Bureau County employed more than 500 men and produced 1,500 tons of coal daily to fuel locomotives for the Chicago, Milwaukee and St. Paul Railroad. Immigrant mining families flocked to Cherry for steady employment in what was considered one of the safest mines in the country at the time.
On Nov. 13 that year, a kerosene torch dripped hot oil on a cart of hay for the mules that worked inside the mine. The hay smoldered unnoticed and a blaze eventually erupted, blocking the escape of many of the miners working that day. When all was said and done, 259 of them perished from burns and asphyxiation, leaving behind 500 fatherless children and 160 widows.