Published: Thursday, February 16, 2017 03:26 PM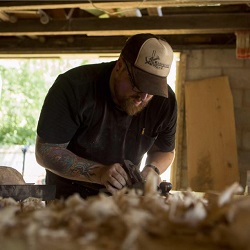 Micah Wall is an artist based in Edwardsville who specializes in woodworking and personalized craftsmanship. He founded his own business called Unnatural Resources and prides himself in working with his hands and tools to bring beauty into our everyday lives and spaces.
Coming from a long line of craftsmen, the spirit to create and design is something he considers part of his DNA. He specializes in bringing others' visions to reality and bringinging out the natural beauty in his materials.