Published: Tuesday, December 01, 2015 12:22 PM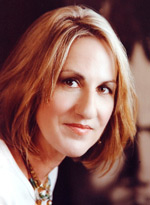 Born in California, Cat Clausen spent her childhood as a budding artist, making her own jewelry, pottery and clothing.
After graduating from college, Clausen worked in marketing, public relations and art direction for 10 years. She left her career in 1993 to become a stay-at-home mom and moved with her husband and 3-year-old son to Dwight.
It was here in the Land of Lincoln where Clausen would pursue her passion for art. She took up oil painting and has made portraits of musicians and education and political leaders, including her beloved Abraham Lincoln. Clausen is known for her Lincoln paintings, which have been featured on the cover of magazines and on banners throughout Chicago.