Published: Monday, September 22, 2014 10:24 AM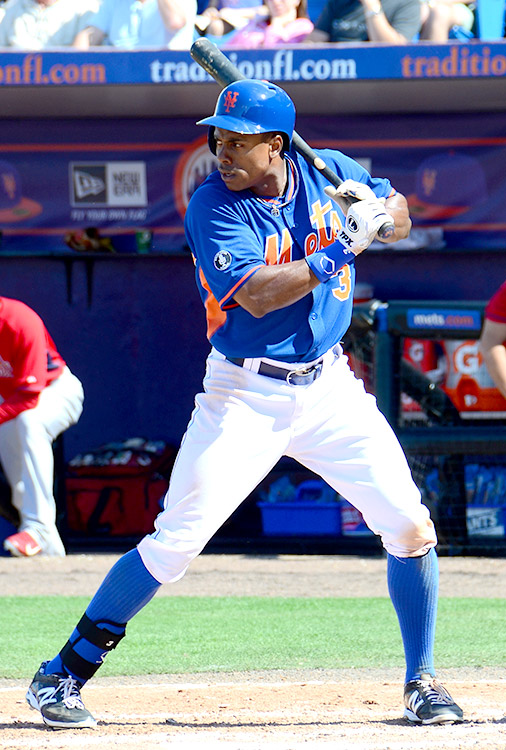 Born in Blue Island, IL and raised in Lynwood, IL, the major league power slugger is a three-time MLB All-Star and even won the Silver Slugger Award, which goes to the best offensive player at each position, in 2011.
Granderson got his start playing baseball and basketball for Thornton Fractional High School, where he posted stellar numbers, leading to a scholarship to play baseball for the University of Illinois-Chicago Flames. After his junior season, he was named Second-Team All-American after recording a standout .483 batting average, but not all of Granderson's achievements came on the field. He graduated the next year with a double major in business administration and business marketing.
He made his major league debut for the Detroit Tigers in 2004, helping lead his team to the 2006 World Series, and in 2007, became only the second player in franchise history to have at least 30 doubles, 15 triples, 15 home runs and 10 stolen bases in a single season.
After being traded to the New York Yankees in 2009, he was voted an All-Star for the first time. During his tenure with the Yankees, he would become the first player to record 40 home runs, 10 triples and 25 stolen bases in a single season! He finished fourth in MVP voting that year.
As of December of last year, he agreed to a four-year contract with the Yankees' cross-town rival, the New York Mets. Off the field, Granderson founded the Grand Kids Foundation, benefiting education in inner cities, and even authored a children's book. His total commitment to the next generation has garnished the praise of figures such as Commissioner of Baseball Bud Selig and First Lady Michelle Obama.

Learn more:
Look up a complete archive of Curtis Granderson's career stats.
Visit his official ESPN page for everything from news articles, TV and radio interviews, infographics, to even projected stats for next season.