Published: Wednesday, October 01, 2014 11:44 AM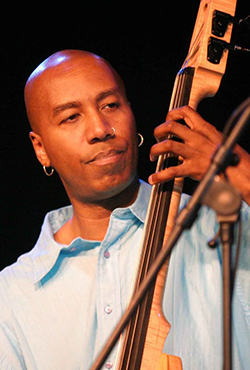 Plaxico was born in Chicago and knew he loved music. He decided to teach himself to play the electric bass. By the time Plaxico was 14, he was a professional electric and acoustic bass player and had performed next to other prominent jazz figures.
He has produced Grammy-winning collaborations with Art Blakey and Cassandra Wilson and has recorded five albums.
Learn more:
Read Lonnie Plaxico's biography.
View a list of albums.