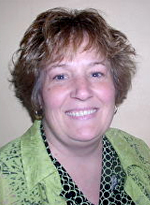 Yvonne Ham is a contemporary realist portrait and landscape artist. Ham was born in Peoria in 1962 and currently lives and works in rural Elmwood.
Ham's artwork reflects her fondness for family and interest in her local community. She is drawn to the people and events in everyday life. Impressions of events can be forgotten, and she hopes that through touching brush to canvas she stirs an emotional memory for the viewer.
Ham, an award winning artist, is a member of the Portrait Society of America. She is an associate member of Oil Painters of America, The Peoria Art Guild, Illinois Art League, Contemporary Art Center and the Galesburg Civic Art Center. She worked as the president of the Illinois Art League serving from 2005 through 2007.