Published: Thursday, October 01, 2015 01:58 PM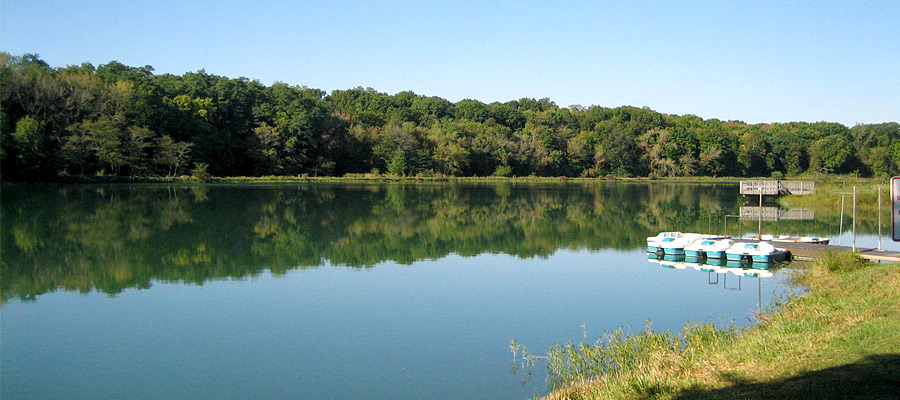 Fall is known for the timeless traditions of haunted houses, pumpkin pie, apple cider and time spent with family members and friends at apple orchards and bonfires. The cooler temperatures and vibrantly colored leaves also make the season great for visiting Illinois' parks.
Silver Springs Fish & Wildlife Area, one of our state's most popular parks to visit during fall, is located in Yorkville.
Purchased by the state in 1969, Silver Springs is named after a pool of clear bubbling water that sparkles like silver on sunny days. The park is stunningly beautiful. It has majestic oaks and a landscape that allows you to see native wildflowers and songbirds. The Fox River also runs through this gorgeous area, which features several manmade lakes.
Silver Springs isn't just a sight to see- it's a place offering different activities that will keep you and your family busy. You can walk or run on a scenic four-mile trail that winds along the river and through wooded areas. If you like riding horses, you can ride down a seven-mile equestrian trail. Once you're done hitting the trails, make sure to have a relaxing picnic at one of several areas along the Fox River.
Canoers are able to take a trip down the river, and the park has two small lakes where you can catch channel catfish, large and small mouth bass, bluegill and crappie. Rainbow trout are stocked twice annually in Loon Lake. Additionally, Silver Springs gives hunters an opportunity to chase pheasant, rabbit, deer (archery only), coyote and squirrel.
Can't make it to Silver Springs this fall? Don't worry. Once winter is here, there will still be fun things to do. Cross-country skiing, sledding and ice skating can be enjoyed when conditions permit. A four-mile snowmobile trail begins at the picnic shelter and ice fishing is available.