Published: Tuesday, February 03, 2015 10:12 AM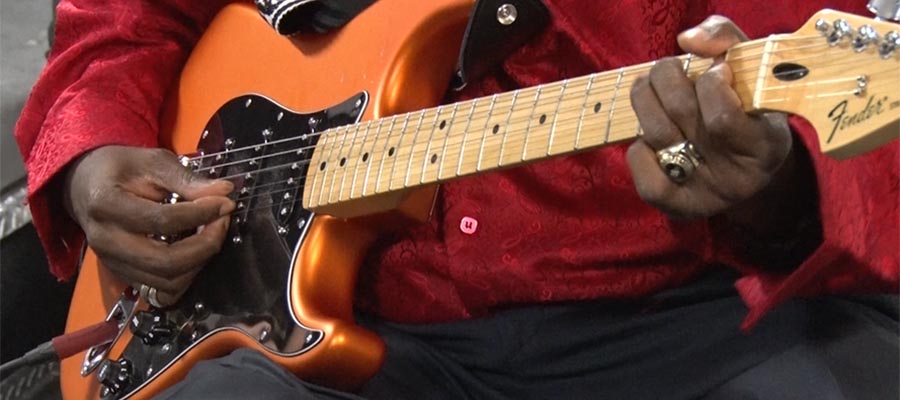 While its origins can be traced to the Mississippi Delta in the Deep South, large cities in the North and Midwest played a huge role in the development and evolution of blues music.
Chicago, with its large number of African-American migrants, would become known for its own distinct style of blues called the electric blues.
Fernando Jones, a music educator, band leader and blues ensemble director at Columbia College Chicago, works to keep the blues influential to a younger, more diverse generation.
"Music represents and mirrors the environment in which it comes from," Jones said. "I was born for the blues – it was the first thing that captured my imagination, my attention. It was the first thing to embrace me and to love me and to accept me."
Jones grew up in the South Side Bronzeville neighborhood, well-known as a melting pot of talent in the African-American community.
"Growing up in Bronzeville was very communal," Jones said. "Music was always in the air."
In addition to his work at Columbia, Jones also runs a Blues Camp that has spread from Chicago to cities across the globe.
"Now, as I watch my big brothers play the blues, I'm that old man now," Jones said. "I have a social responsibility to every kid, boy or girl, from every ethnic group that wants to play the blues. I saw a need for proper education for blues pedagogy and wanted to create the camp for kids that wanted to play the blues and had nowhere else to go."