Published: Friday, May 01, 2015 10:32 AM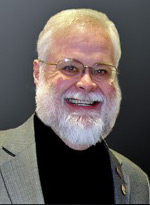 Jeff Boshart has had a lifelong passion for art. He is a sculptor and educator who teaches sculpture at Eastern Illinois University. Boshart's job involves introducing students to the history and contemporary issues in sculpture as well as demonstrating how and why artists create or invent. Boshart also works with various materials and tools and teaches others how to safely use them. When he is not busy teaching, Boshart enjoys working on large-scale sculpture installations that typically involve a lot of planning.
ILI: How long have you been an artist or when did you start? Was there a single incident or moment when you realized this was your passion and if so, tell us about it?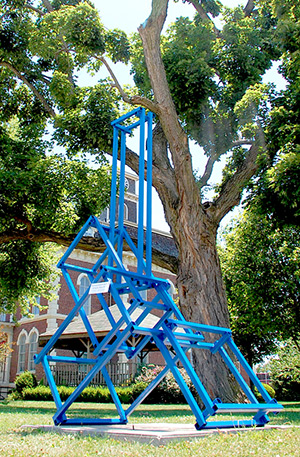 BOSHART: I am told I went to the basement and nailed together some of my colored wooded blocks for my dad when I was 4 or 5 years old. He kept those on his dressing room shelf the rest of his life. In my freshman year of college, I reflected on what I had truly enjoyed doing in my life until that moment and resolved to spend the rest of my life being involved with the arts, especially the visual arts. I have never wavered from that commitment.

ILI: Illinois has been factored into your work in the past. What does being able to live and work in Illinois mean to you?
BOSHART: Illinois has provided me with a wonderful career as a sculpture professor at Eastern Illinois University, where I have worked alongside talented colleagues and an administration that truly supported the fine arts and crafts. I have spent 27 years sharing my skills and talents with students and the citizens of the state. I have had dozens of opportunities that advanced my career and promoted my own artwork that I might not have had elsewhere.
ILI: What opportunities does Illinois present to local Illinois artists?
BOSHART: There are an awful lot of galleries and art centers located around the state that feature both big name and local artisans. You have the state collections in Springfield, and almost all of the universities have archives of the best of Illinois arts and crafts if you care to do research. The Artisan Shops serve as fantastic outlets for the sales of some of the highest quality artwork in the country, bar none. If you look, there are lots of opportunities and not just north of Interstate 80 either!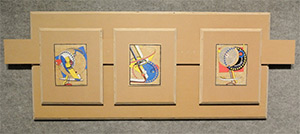 ILI: What do you like about Illinois?
BOSHART: Where I live, in Charleston, Illinois is a beautiful blend of rural America with easy access to major metropolitan areas with all they have to offer. We raised our children to know their neighbors and seldom locked a door during the day.
ILI: What is your favorite medium to work in?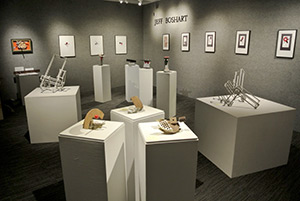 BOSHART: As an artist specifically skilled in working in all dimensions, there isn't a favorite material with which I like to work. My artwork ranges from very small and delicate Constructivist drawings to large-format photographic prints, repurposed/recycled/ found object sculptures (mostly whimsical) to abstract welded steel sculptures that are bigger than a two-story house. I am equally at home designing and constructing large-scale site-specific sculptures and filling a gallery with both two- and three-dimensional artworks.

ILI: Where can people view or purchase your work?
BOSHART: Folks can visit my website to see the diversity of my artwork, visit the Springfield Art Association gallery this June or the Tarble Arts Center (Charleston)
throughout this summer. I have large-scale sculptures on display in Effingham, South Bend, Ind., and Dubuque, Iowa, with new pieces being installed in Kalamazoo, Mich. (May), and West Des Moines, Iowa (September/October).
I do not work through a gallery for sales, so folks can contact me directly at my email, jgboshart@eiu.edu.
ILI: What artist inspires you and why?
BOSHART: I am extremely fond of the Constructivist period of art that lasted from approximately 1915 through 1935. The American sculptor David Smith has also clearly been an influence and I regret he died so early in his career. Fletcher Benton is a sculptor I am inspired by as well. He continues to thrive. I am also heavily influenced by the agrarian culture of the Midwest from handshakes to rusted farm detritus that I recycle.