Published: Tuesday, September 01, 2015 01:31 PM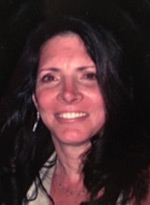 Tina Wagner has been touching students' lives as an art teacher in Illinois since 1977. She has helped elementary, middle and high school students grow as artists. Outside of her teaching responsibilities, Wagner has worked with community artists and organizations to create community murals. Her latest project is the Nunda Township Barn on Bay Road in Crystal Lake. Read on to learn more about Wagner.
ILI: How long have you been an artist or when did you start? Was there a single incident or moment when you realized this was your passion and if so, tell us about it?
WAGNER: My mother will tell you I always wanted to be a teacher, in fact an art educator. My favorite activity was imagining. And I would imagine that I was an art teacher instructing a room of students how to draw. I was not interested in movies or TV. I loved creating, be it a drawing or building a sculpture from scrap wood and sticks.
I have been an art educator since 1977 and I have been at Valley View Elementary since 1998 and now Riverwood Elementary as well. I have had the opportunity to work at the elementary, middle school and high school levels. Experientially, I understand the process of art education. I feel learning takes place in an atmosphere of safety and trust, which in turn inspires and opens friendly lines of communication of which I feel I foster with my students. The creative process, exploring new territory and setting high expectations are all a part of who I am and how I try to inspire. https://sites.google.com/a/d15.org/mrswagner-s-art-room/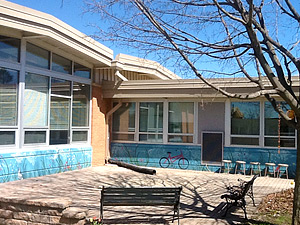 ILI: Illinois has been factored into your work in the past. What does being able to live and work in Illinois mean to you?
WAGNER: Living and working in Illinois means to me education and teaching opportunities. There is no better reward in life than to be able to contribute, encourage and empower my students to grow from their knowledge and experiences. I see my life's journey as stimulating imagination, creating and educating.
My Education: Bachelor's degree in art education, standard elementary and standard secondary (K-12), Northern Illinois University; Master's degree in curriculum and instruction, Concordia University; Type 75 (administration), Concordia University; K-9 (classroom teacher).

And connecting with the community, students, teachers, administration and governmental offices. Art is an avenue to connect and reach and touch and interact with people who you may not know. I have been able to achieve this goal with murals and community and group participation.
Three murals I am sharing are in environmental settings. My mission is to evoke, stimulate and look forward to everyone's visual encounters. And my hope has been that the community will find ownership in the murals. My hope as well is that my art drives home the connection that art does make.
ILI: Were you born in Illinois? If so, where? If not, what brought you here and when?
WAGNER: I was born in Highwood to my parents, Ben and Dolly Segalla, both of Italian descent.
I was fortunate to be mentored by a truly wonderful couple, Mr. and Mrs. Priest, through my father's business. Mr. Priest was the head of the art department for Montgomery Ward in downtown Chicago, and Mrs. Priest was a third-grade teacher on the North Shore.
They would bring me downtown to the Museum of Modern Art, The Art Institute and Montgomery Ward's advertising department, to name a few places that helped shape, support and stimulate my creative needs. They were instrumental in showing me the beauty of architecture, parks and museums in our surrounding area.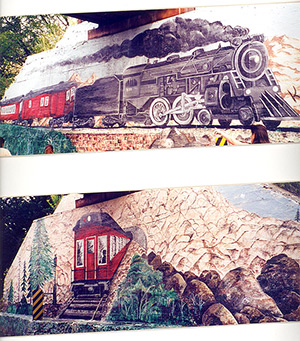 ILI: What opportunities does Illinois present to local artists?
WAGNER: There are opportunities all around us. As an artist, you need to grasp onto your vision and move forward with your goals to see how you can implement or realize your vision. You can look into Art Alliance groups, art fairs and festivals, look for museums in your areas, and visit art schools. And you may even want to be creative and start your own studio.
The very first museum I visited was the Art Institute of Chicago. I was 12 years old and when I walked into the room housing George Seurat's "Sunday Afternoon on the Island of La Grande Jatte." I found myself just amazed by the size and loved the Impressionist style of pointillism. I am still thrilled today by the Impressionist period.
ILI: What do you like about Illinois?
WAGNER: The change in seasons, hence the change in color of your environment, the natural environment of plants and animals. And yet you can get the urban feel/vibe, or a downtown escape.
ILI: What is your favorite medium to work in?
WAGNER: This is a tough question because I do not like to close my door to one medium. It closes the door to thinking outside the box. But I believe all ideas should start with a sketch, so drawing would be a favorite but not limited to. (It can draw you in all directions.☺)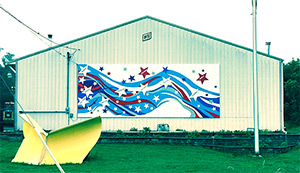 ILI: What artist(s) inspires you and why?
WAGNER: My student artists inspire me. Many of my students have no preconception of good or bad. So in turn they also many times have no limits to their ability. My young artists also inspire me with their individuality and how many things hold back judgement of what is good or bad visually in a piece of artwork. I see them evolving. It is stimulating to see the creativity and to see them succeed toward their full potential. Education is a lifelong process that inspires. I believe there is no more important profession on earth than education.
I also admire Leonardo Da Vinci. He was quite ahead of his time, and to hide his thoughts or inventions he would draw or write them on the back of his canvases, and in fact backward at times, to record his studies and to confuse someone who might be curious. He was a painter, mathematician, scientist and engineer.