Published: Friday, December 11, 2015 02:28 PM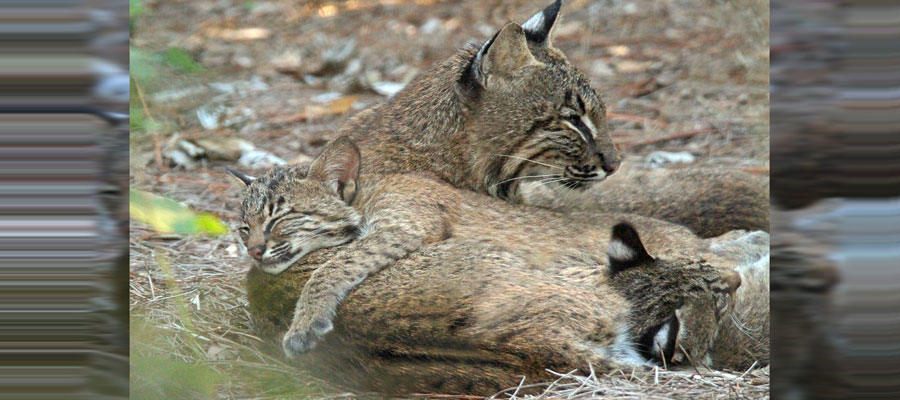 The remains of an ancient bobcat hidden away in the collections of Illinois State Museum was among Archaeology magazine's top 10 archaeological discoveries of 2015, along with the world's oldest pretzel in Germany, a Bronze Age bride in Denmark and some of humankind's earliest stone tools in Kenya.
The skeleton of the young bobcat was excavated during a major highway project in the Lower Illinois River Valley in the 1980s. The remains, found at Elizabeth Mound in western Illinois and dating to roughly the time of Christ, were put into storage after being hastily labeled as those of a "puppy" from a possible dog burial by ancient Hopewell natives.
However, a researcher recently working on her dissertation at the Illinois State Museum opened the box and recognized the nearly complete skeleton as that of a cat. Found with the remains were grave goods, indicating it had received a ritual burial – typically reserved for humans at the time.
The find in the state museum's collections marks the discovery of the only decorated burial of a wild cat found in North America, according to experts.
Why the bobcat, estimated to have been between 4 and 7 months old, had the kind of status that merited a ritual burial in its own mound is unknown, though it may indicate it had some kind of ascribed status with the Hopewell people.
"So what if someone, some child loved that bobcat? That doesn't put you in a Hopewellian mortuary that is very highly structured, that has stringent rules as to who goes to where, what they get buried with, what kind of rituals you go through," said Kenneth Farnsworth, senior research archaeologist at the Illinois State Archaeological Society.
"You don't even see infants or very young children in these mounds… So how does a bobcat get in a mound?"
Watch a video about the discovery
Read Archaeology magazine's article about the discovery here