Published: Monday, January 25, 2016 01:50 PM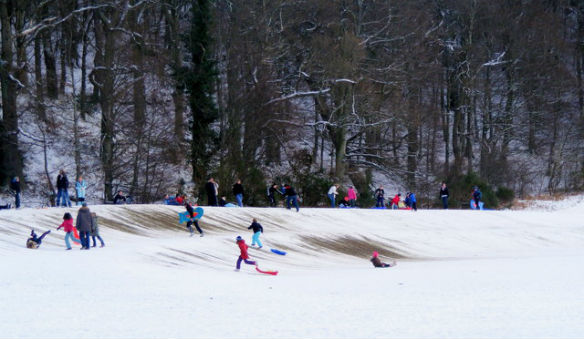 The snow may be coming down, and the cold may be keeping you in doors. Perhaps you are starting to feel a bit stir crazy all cooped up inside, and the fresh glow of the fire place doesn't seem to shine as bright. Well, winter doesn't have to feel so blue. Illinois is filled with fun and exciting things to do despite that snowy, cold weather.

Here are just a handful of ideas.

The Chicago Children's Museum

Take the kids out for the day at the Chicago Children's Museum. Right now the museum is offering their Pets Unleashed exhibit. It gives young children the opportunity to care for a stuffed "pet." There are plenty of places for kids to climb around and have fun with their new stuffed companions.

Chicago isn't the only place to find a children's museum. There are great ones all throughout Illinois. Click here for more.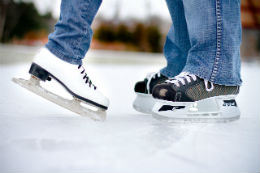 Ice Skating

One thing winter brings is ice, and plenty of it. Why not get some fun out of it? There are so many places throughout the state to ice skate. Here are a few around the Chicago area.

Skiing

Skiing is always a great way to get out and enjoy the snow. Illinois has many wonderful ski resorts to choose from. Whether you go to Chestnut Mounting Resort in Galena, Four Lakes Village in Lisle or Raging Buffalo in Algonquin, the ski slopes are sure to bring winter fun and entertainment.

Take a trip to the arcade

Who doesn't enjoy a day at the arcade? Illinois has classic arcade spots throughout the state. Arcade games are one way to spend some time having fun and escaping the cold. For a list of locations, click here.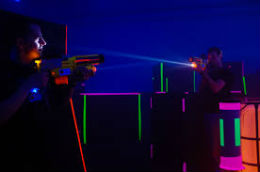 Laser Tag

Laser tag is another way to get out of the house, but stay warm. What's not to love about neon paint illuminated by black lights while you battle it out? Check out these great Illinois laser tag locations.

Movie theaters

With all the blockbusters that have been hitting the theaters this season, what better way to get out of the house than to go catch a movie? If you're in Chicago, you may want to try one of these great locations.