Published: Monday, January 25, 2016 05:05 PM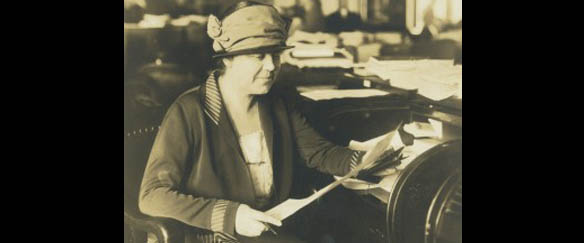 Florence Fifer Bohrer, a resident of Bloomington, made history on this day in 1924 by announcing her candidacy to the state senate, an election she would win, making her the first woman elected to the Illinois State Senate. Bohrer was born in 1877 and was the daughter of Illinois Governor Joseph Fifer, who served from 1889 until 1893.
As a young woman, Bohrer was heavily involved in reform movements of the time, including advocating on behalf of expanding women's rights and for the rights of the poor and sick. After her daughter, Gertrude, contracted tuberculosis, Bohrer helped found the McLean County Tuberculosis Association, which opened a sanitarium in August of 1919. She was a fierce advocate for the welfare of children, helping create a Girls Industrial Home in 1917.
In the Senate, Bohrer continued her advocacy, introducing a Midwife Bill which would have provided training and state licensing for midwives, sponsoring a proposal to allow women to sit on juries and sponsoring 20 pieces of legislation affecting children's welfare.
Among her many accomplishments, Bohrer formed the McLean County League of Women Voters and formed the first Mothers Club in Bloomington, a group that would later merge with the national Parent-Teacher Association.
Learn more about the life and accomplishments of Florence Fifer Bohrer