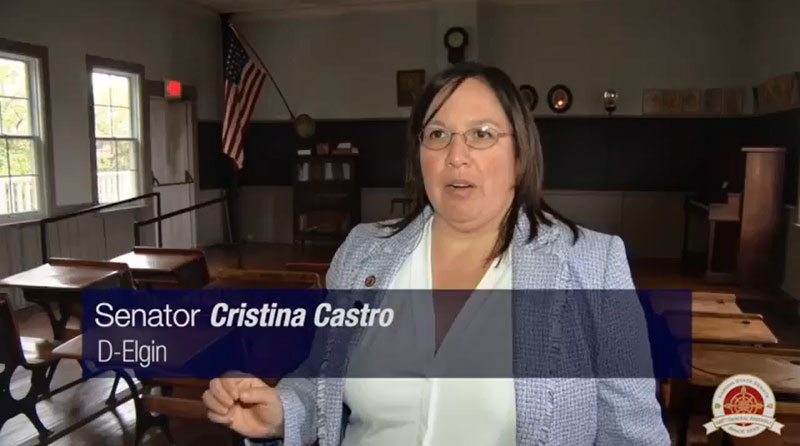 On December 3, 1818, Illinois became the nation's 21st state. As we come to our state's 200th birthday, we asked senators to talk about people or places in their districts that represent the best of Illinois' rich past and how that is shown in local history, tourism, culture or community impact.
Senator Cristina Castro of Elgin visited the Hoosier Grove Barn in the Village of Streamwood. Originally built in 1871, the family who built the house had moved out of Chicago after the Great Chicago Fire and became first-time farmers.
The property includes a one-room schoolhouse.