Published: Tuesday, March 20, 2018 09:00 AM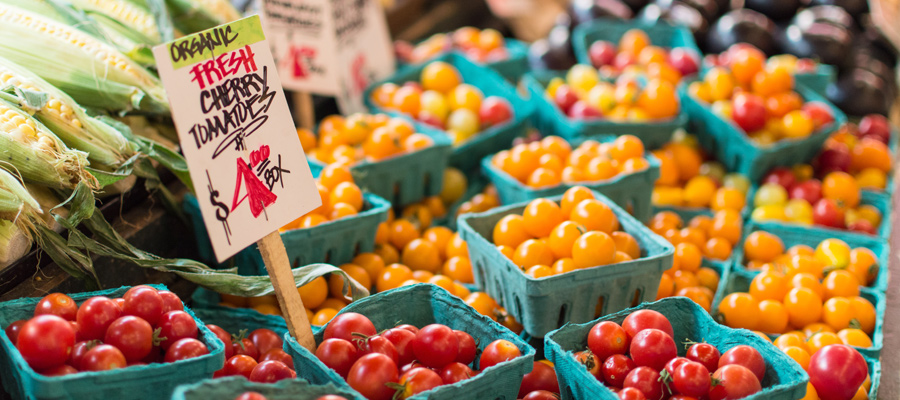 Now that spring is officially here and flowers are in full bloom, it is time to start thinking about where you can find and purchase local produce and goods. Illinois is known across the country for our agriculture, mainly corn, soybeans and wheat, but this state is also full of oats, fruits, vegetables and meats.
Luckily for Illinoisans, farmers' markets can be found all across the state. Illinois is home to over 300 registered farmers' markets and is a national leader in community-supported agriculture. Illinois ranked 3rd in the country for its number of farmers' markets. In the past 20 years, the number of farmers' markets jumped from 1,775 to over 8,000.
Farmers' markets provide more than just fresh and healthy produce. These direct-to-consumer markets help generate millions of dollars in economic activity, expanding the number of nutritional options and opportunities for market participants as well as surrounding businesses. Recently, markets have started accepting senior and WIC coupons and Link cardholders.
If you want to know what is in season and when, click here for a seasonal calendar provided by Farm Flavor.
According to the Illinois Department of Agriculture, if each household in Illinois committed just $10 of its weekly grocery budget to purchasing products made in Illinois, the state would generate an additional $2.4 billion. This is why it is important to buy local products. A statewide effort, the Buy Illinois Challenge, is striving to educate consumers about the importance of buying local.
If you are interested in finding a farmers' market near you, try using the Illinois MarketMaker.. This tool is a database that helps you easily find farmers' markets near you. Make sure to get out and show your support for local farmers by visiting one of the many farmers' markets across the state. For more information on where you can find locally made products in grocery stores near you, click here.