Published: Tuesday, October 02, 2018 10:00 AM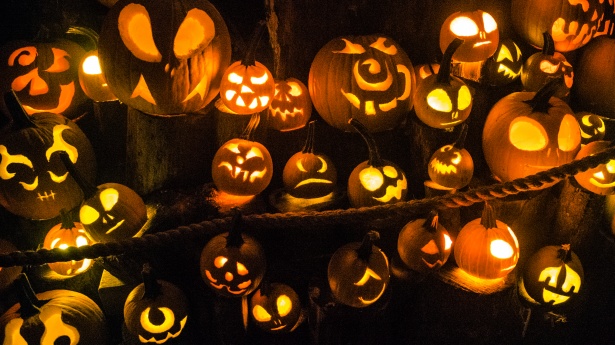 The city of Highwood will host its ninth annual Great Highwood Pumpkin Festival Friday through Sunday, Oct. 5-7, in downtown Highwood.
The three-day festival will include live music, a food court, three bars, pumpkin-pie eating and costume contest, carnival rides, a petting zoo, kids crafts, vendors and more.
Festival hours are 4-10 p.m. Friday, 9 a.m. to 10 p.m. Saturday, and 11 a.m. to 9 p.m. Sunday. Admission is $3 per day, per person or $5 for the weekend, which includes all-you-can-carve pumpkins.
On the evenings, the city will turn off the electricity in downtown Highwood for ten minutes to showcase thousands of lit jack-o'-lanterns.
Since 2010, the festival has attempted to break the Guinness World Record of 30,581 for the most pumpkins carved and lit at once.
In 2010, Highwood made its first attempt to break the Guinness record, ending up with 26,000 carved pumpkins. Last year, 21,243 jack-o'-lanterns were displayed on 30-foot tall scaffolding in front of city hall.
The Highwood Pumpkin Festival attracts an estimated 70,000 – 90,000 people every year and generated more than $60,000 last year, according to organizers. Money raised by the festival goes to Make-A-Wish Foundation.
For information, visit www.HighwoodPumpkinFest.com.