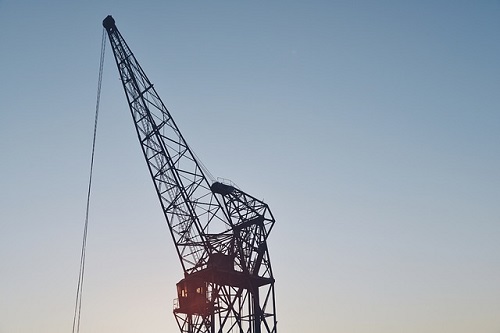 The famous Chicago architect Daniel Burnham is credited with the quote: "Make no little plans; they have no magic to stir men's blood." As Illinois' construction industry continues to add jobs and create inspiring places to live, work and enjoy, it is clear that developers are heeding Burnham's advice.
Nearly 10 years after the start of the Great Recession, real estate development is once again thriving in Chicago. Around the city, there are encouraging signs of investment as cranes continue to rise at worksites, creating jobs and bringing residents into brand-new housing developments.
Reports from the Chicago Department of Buildings suggest that 2017 was a record year for development in the city, with over 40,000 construction permits issued, a five-year high. Over the course of the year, 62 construction cranes towered above the city, up from 12 during the toughest stretch of the recession.
In Chicago, the birthplace of the skyscraper, there are 47 ongoing construction projects that will rise 100 feet or higher once completed. As recently as 10 years ago, such widespread and grand development would have been unthinkable.
Chicago's building boom fits in with a nationwide trend that has created a steady surge in construction jobs. The United States Bureau of Labor Statistics reports that 2017 was a good year for construction, as that sector added 210,000 jobs in 2017 and 155,000 jobs in 2016.
Local builders' enthusiasm is evident in the revival of the Chicago Spire project. In 2002, architects revealed plans for a 115 story, 2,000-foot-tall building along Lake Michigan called the Chicago Spire. The project attracted attention from all over the globe and earned praise from locals as it soared through the zoning approval process. Construction crews broke ground in June of 2007.
Due to the global credit crunch that plagued lenders during the Great Recession, construction was halted in 2008. For the time being, all that is left of the Chicago Spire project is a hole 76 feet deep and 100 feet in diameter. The 2.2 acre site continues to intrigue locals and architects alike, especially since the property changed hands in 2014, when new owner Related Realty announced its intention to create "an architecturally significant and thoughtful development" on the parcel of land.
Once again, Chicago architects are aiming high in hope and work. The Chicago Spire and countless sites across the region are poised for a boom of development as the real estate market rebounds to record highs after 10 slow years. This growth promises to make Chicagoland a more compelling and attractive place to live and do business while creating thousands of jobs.