Published: Tuesday, May 29, 2018 02:32 PM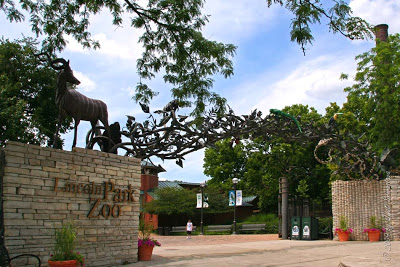 Did you know? Chicago's Lincoln Park Zoo is the oldest public zoo in nation.
The zoo was established in 1868 when the Central Park's Board of Commissioners in New York City gifted two pairs of swans to the Lincoln Park Commissioners.
The zoo is home to more than 1,000 mammals, reptiles and amphibians, along with thousands of fish and insects. Many of the 200 species of animals found in the zoo collection are rare and endangered. Fortunately, there's an entire department full of staff and researchers dedicated to the conservation and improvement of animal management.
There are 20 exhibits to visit, all of which combine naturalistic homes for the animals and awe-inspiring encounters with visitors. A notable exhibit is the state-of-the-art Regenstein Center for African Apes. The center offers 29,000 square feet of indoor and outdoor living space, 5,000 feet of artificial vines for climbing, and dozens of trees and bamboo stands.
Additionally, the zoo offers programs for children, teens, adults and families to enrich their experiences with nature, both at the zoo and throughout the city. Some of the programs include: a children's zoo, the traveling zoo program and the Farm-in-the-Zoo, which showcases animals and activities of a Midwestern farm.
There are plenty of other enjoyable events throughout the year: camping for an evening or overnight, summer wine fest, fitness at the zoo with yoga and zumba classes, music at the patio with different local Chicago musicians performing, and Zoolights held over the holidays featuring luminous displays and many festive activities.
This year is the zoo's 150th anniversary. The zoo kicked off the celebration on May 20 with the opening of the special exhibition "From Swans to Science: 150 Years of Lincoln Park Zoo". On July 13, the Women's Board of Lincoln Park Zoo will also host the Zoo Ball: Zoobilee in celebration of the anniversary.