Published: Wednesday, February 28, 2018 09:00 AM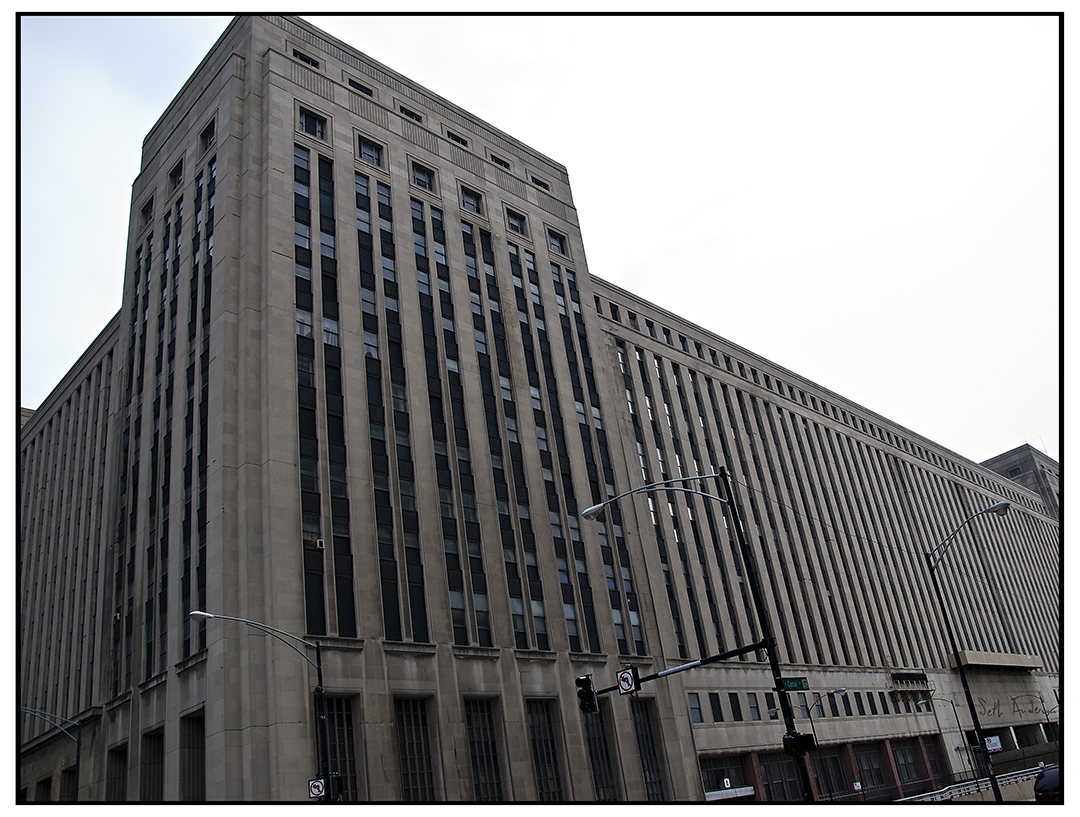 The Old Chicago Main Post Office is a nine-story building designed in the Art-Deco architectural style. It was designed by Graham, Anderson, Probst & White and built in 1921, but it was expanded greatly to its current size in 1932.
The expansion entailed adding a total of nine floors for more than 60 acres, or 2.5 million square feet, of floor space.
Its expansion and capacity were necessary to serve the city's large volume of postal business, driven by the mail-order businesses of Chicago-based companies Montgomery Ward and Sears.
Graham, Anderson, Probst & White was a large architectural firm that designed many other notable buildings in Chicago such as the Shedd Aquarium, the Civic Opera House and the Chicago History Museum.
The Old Chicago Main Post Office was used in the filming of Batman Begins in 2004 and for filming The Dark Knight in April 2007. It is also seen from above in the opening credits of Candyman.
The building is a visual landmark in Chicago noticed by anyone who drives along the western bank of the South Branch of the Chicago River. It is listed on the National Register of Historic Places for its design. The building was sold in May 2016 by English real estate developer Bill Davies, who died the day after the sale was complete.
Click Here for more information on this historical building.