Published: Friday, February 26, 2016 02:27 PM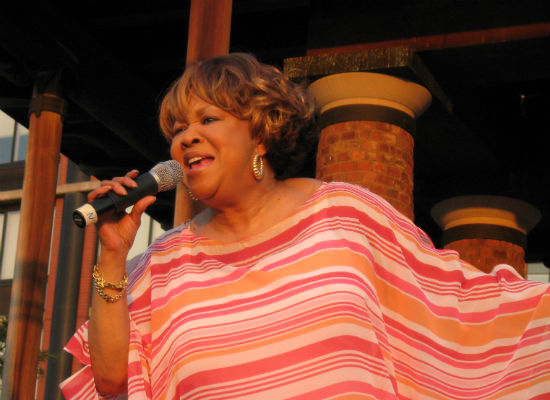 The smooth sounds of The Staple Singers served as the soundtrack for many summer barbecues and backyard parties for generations of rhythm & blues lovers throughout the 1960s, 70s and 80s.
The family group, consisting of Mavis Staples, her three sisters Cleotha, Pervis, Yvonne and their father Roebuck "Pops," began their music career in neighborhood Chicago churches. Their rich gospel tonality gained traction with the 1956 hit "Uncloudy Day."
During the 1960s, the group used the power of music to tap into the changing political and social climate of America. They quickly became tied to the Civil Rights Movement with inspirational gospel-infused "message songs" such as "Long Walk to D.C.," "When Will We Be Paid?" and their smash hit "I'll Take You There."
Pop's close friendship with Dr. Martin Luther King, Jr. inspired the band to produce soulful music with powerful messages.
By the 1970s, their bass-driven songs like "Let's Do it Again" inspired musical greats ranging from Prince to Wilco. Their music has been sampled by generations of famous artists, including Salt N' Pepa and Ludacris.
The Staple Singers were honored at the prestigious Kennedy Center Honors and were inducted in the Rock and Roll Hall of Fame in 1999.
Mavis, at the age of 76, recently released a new album "Livin' on a High Note," is the subject of the HBO documentary "Mavis!" and has remained committed to advocacy and activism.
Follow Mavis Staples on Twitter for updated news on her new music.