Published: Monday, June 20, 2016 03:58 PM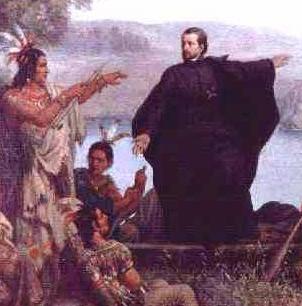 Today, in Illinois history, Father Jacques Marquette, Louis Jolliet, and support crew went down the Mississippi River to be the first explorers in what would become the state of Illinois.
They left from Mackinac Island to attempt to find the Northwest Passage to China. Though they were unsuccessful in their goal of finding the Northwest Passage, they were able on their way back up the Mississippi to tour the Illinois River Valley.
They visited an area near modern day Peoria. There they met with a tribe of Kaskaskia Indians. The tribe called themselves "Illiniwek." The tribe was warring with other tribes but took in Marquette and Jolliet as their guests and showed them their way of life.
Marquette and Jolliet both were impressed with the Illinois River valley. "We have seen nothing like this river for the fertility of the land, its prairies, woods and wild cattle," they said.
Later, Marquette would return to Illinois country to set up a Jesuit mission in Illinois.