Published: Friday, March 11, 2016 01:41 PM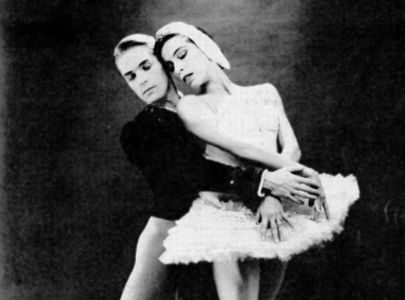 Maria Tallchief, born in Oklahoma in 1925, became one of the country's leading ballerinas prior to founding and serving as the art director of the Chicago City Ballet.
Tallchief danced across the world with the Ballet Russe de Monte Carlo. Throughout her career, she broke many records by becoming the New York City Ballet's first prima ballerina and the first American to dance with the Paris Opera Ballet in 1947.
She served as a muse for George Balanchine, one of the greatest ballet choreographers, and pioneered the balletic Americana style of dance with her role in "Rodeo". She popularized the art form with dazzling, technically precise performances of "Firebird", "The Nutcracker" and "Orpheus".
By 1974, Tallchief created the Chicago City Ballet and taught rising stars the works of Balanchine until 1987.
Learn more about Maria Tallchief's contributions to dance in the 2005 documentary Ballet Russes.