Created: Wednesday, August 27, 2014 10:52 AM
Published: Wednesday, August 27, 2014 10:52 AM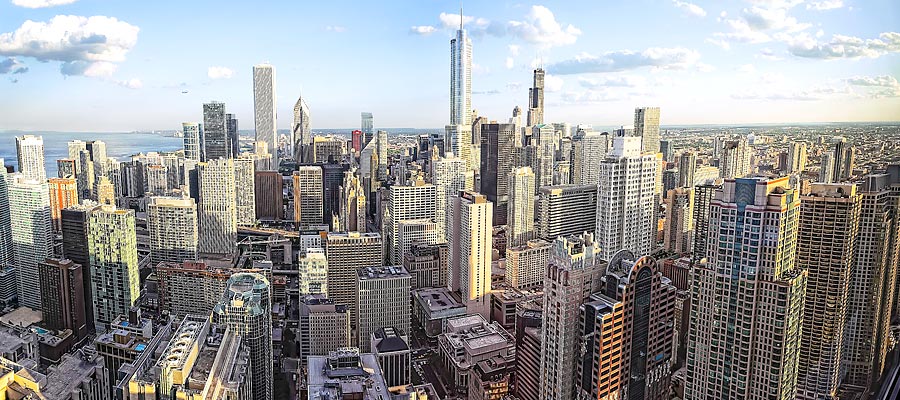 With 115 skyscrapers, ranging from the 1924-built Chicago Temple Building to the recently topped out Loews North Park Drive building, Chicago is a world leader in the number and style of its skyscrapers.
The history of skyscrapers in Chicago goes back to 1885 with the construction of the iconic Home Insurance Building, widely recognized as the world's first skyscraper.
Construction of the Home Insurance Building began shortly after the Great Chicago Fire destroyed 18,000 buildings and much of the central business district in the city. City leaders developed strict new building codes after the fire, as wood, used in everything from street to sidewalk construction, fueled the spread of the fire across the city. Replacement buildings used stone, iron and steel instead of wood.
The Home Insurance Building was one such building. Built and supported by a steel frame, the groundbreaking design allowed the building to reach 10 stories. The use of steel-frame construction was a key element of the "Chicago School" of architecture, also characterized by the use of large plate-glass windows.
The Council on Tall Buildings and Urban Habitat, a not-for-profit based at the Illinois Institute of Technology - Chicago, is a world renowned resource cataloging both built and proposed skyscrapers across the globe. Using their definition of a skyscraper, which is any building that reaches or exceeds 150 meters (492 feet), Chicago currently ranks fifth worldwide in the number of skyscrapers with 115. In all of North America, only New York City has more skyscrapers.
Over the past five years, Chicago has undergone a high-rise building boom, with 20 buildings over 150 meters completed, including the Trump International Hotel & Tower, currently the country's third tallest building after New York City's One World Trade Center building and Chicago's Willis (Sears) Tower.