Created: Wednesday, August 20, 2014 10:53 AM
Published: Wednesday, August 20, 2014 10:53 AM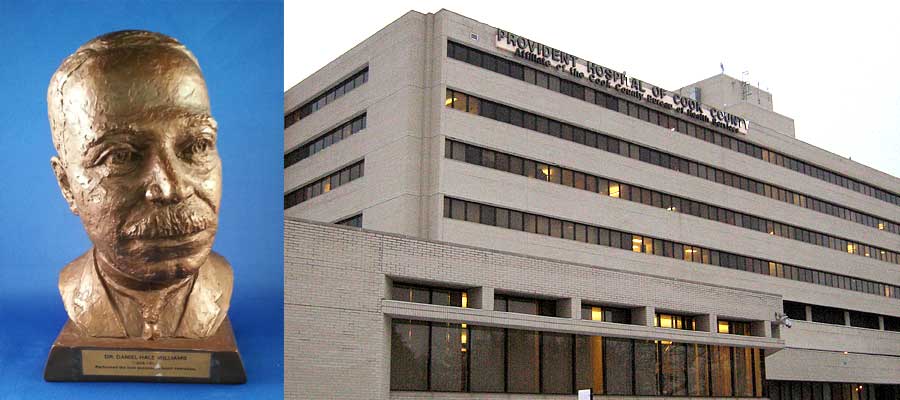 Northwestern Memorial Hospital and Loyola University Medical Center are nationally ranked for cardiology and heart surgery. They can thank Daniel Hale Williams, an African-American medical pioneer who performed the first successful open-heart surgery on a patient right here in Illinois.

Daniel Hale Williams, originally born in Hollidaysburg, Pennsylvania in 1856, moved to Chicago as a young aspiring surgeon. He began as an apprentice for an accomplished surgeon and studied at Chicago Medical College.
After completing his studies, Williams opened his own practice on the South Side of Chicago. He was the first African-American physician to work for the city's street railway system. He created medical sterilization procedures that became industry standards after learning about Louis Pasteur's pasteurization process.

Williams quickly realized working in a segregated city meant that African-American Chicagoans lacked equal access to quality care. This disparity inspired him to open Provident Hospital on the South Side in 1891, the first interracial hospital in the country. This accomplishment won Frederick Douglass' praise.

In 1893, Williams made history by performing the first successful complete open-heart surgery. He remarkably saved a man without access to blood transfusions or modern surgical procedures.

By 1894, Williams became the chief surgeon of the Freedmen's Hospital in Washington, D.C., where he provided care for formerly enslaved African-Americans. The following year, he co-founded the National Medical Association for African-American practitioners because the American Medical Association barred blacks from membership.

Over a century later, the Chicago medical community is finding ways to build new hospitals on the city's South Side. Provident Hospital still stands as a symbol of great achievement and triumph.