Published: Wednesday, August 22, 2018 02:36 PM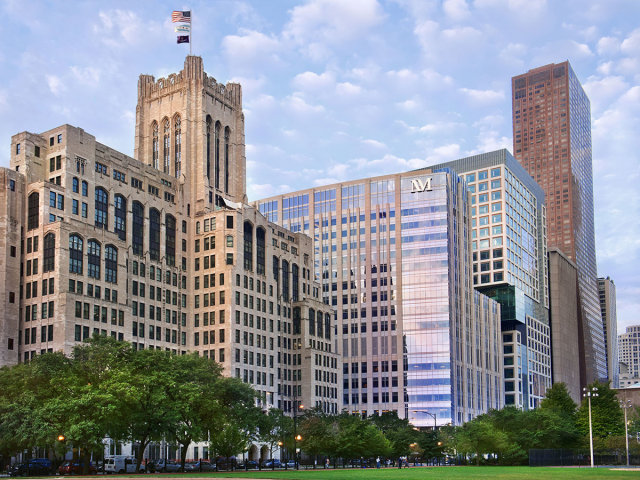 Northwestern Memorial Hospital has once again been named among the best hospitals in the nation, according to the newest ranking from U.S. News & World Report.
The Chicago-based hospital was the only Illinois hospital to land in the top 20 hospitals in the country, receiving the 13th spot for the second year in a row.
U.S. News ranks hospitals across the country on the ability to deliver the highest quality of care across a range of specialties, procedures and conditions. Specifically, hospitals are ranked on a number of factors including survival and readmission rates, patient experience, patient safety and nursing quality, among other measures.
"U.S. News Best Hospitals rankings of Northwestern Medicine is a direct reflection of our relentless pursuit of better medicine," said Dean M. Harrison, president and chief executive officer of Northwestern Memorial HealthCare said in a press release. "As Chicago's premier academic health system, we are proud of our talented physicians, exceptional nurses and dedicated staff who collaborate each day to provide world-class care to the patients we are privileged to serve."
U.S. News also evaluates hospitals across 16 adult specialties that range from psychology to urology. Northwestern Memorial Hospital is nationally ranked in 11 adult specialties.
Of the 11 nationally ranked specialties, three clinical programs at Northwestern Memorial are ranked among the top 10 hospitals in the country: Cardiology & Heart Surgery (No. 7), Geriatrics (No. 9), Neurology and Neurosurgery (No. 8). In addition to its top 10 programs, Northwestern Memorial was also nationally ranked or recognized as high performing in the following specialties: Cancer (No. 12), Ear, Nose and Throat (No. 49), Gastroenterology & GI Surgery (No. 30), Gynecology (No. 13), Nephrology (No. 35), Orthopaedics (No. 12), Pulmonology (No. 25), Urology (No. 26), Diabetes & Endocrinology (High Performing) and Rheumatology (High Performing).
Northwestern Memorial Hospital is also ranked as the best in the state. Rush University Medical Center ranked second in the state, Loyola University Medical Center in Maywood ranked third, and University of Chicago Medical Center and Advocate Christ Medical Center in Oak Lawn tied for fourth.