Published: Wednesday, October 29, 2014 10:51 AM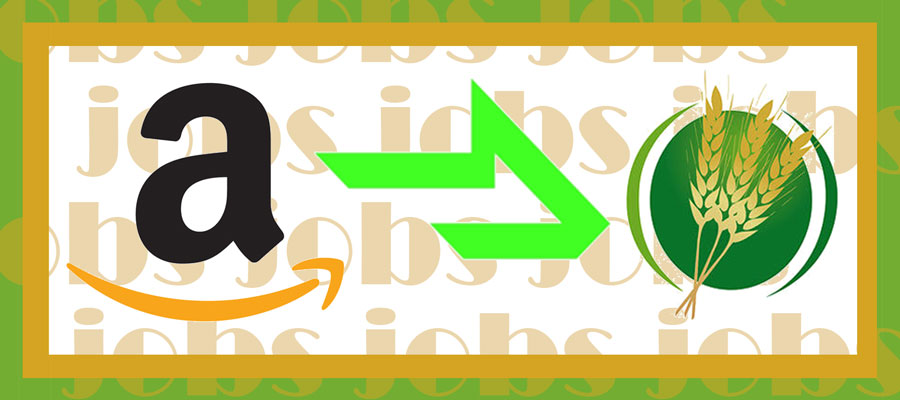 Amid speculation as to whether Illinois is losing jobs due to a difficult business climate, Illinois added 19,000 jobs – the second-highest state gain – between August and September. We've also seen a 2.5 percentage point drop in unemployment over the past year. That's the largest year-to-year change in the nation, down by nearly one-third.
The numbers indicate that the economic comeback is gaining momentum in Illinois. In fact, several businesses are moving into and expanding in Illinois.
Amazon
Just this week, Amazon Inc. chose Illinois as the future site of one of its distribution facilities. This new business will bring 1,000 jobs to Illinois by 2017.
Amazon's vice president for global public policy, Paul Misener, is excited about the company's investment in Illinois because of Illinois' qualified workforce and anticipates a long-term relationship with Illinois.
The state and Amazon representatives have worked on the deal for some time. Now that the deal is official, Amazon has begun the site selection process with the Chicago area as a potential location.
In addition to Illinois' skilled workforce, Illinois also has the kind of transportation network that is very favorable for companies like Amazon, whose business models include expedited, and even same day, shipping.
Cronus Chemicals
Illinois beat out Iowa by bringing Cronus Fertilizers to our state. The billion-dollar fertilizer plant will be built on land west of Tuscola, in central Illinois.
Again, state officials at the Department of Commerce and Economic Opportunity have been in discussions with plant executives for more than a year.
The $1.2 billion agricultural products plant will employ 1,500 to 2,000 people during construction and up to 200 when operational, according to the company. The construction timetable has been estimated at three years. Cronus expects to start production in early 2017.
With a population of 4,500, Tuscola is home to a network of natural gas pipelines and two other large chemical plants: Cabot, which manufactures silica products, and polyethylene maker Lyondell. The addition of yet another billion dollar company in the small community will provide jobs, local revenue and continued economic development.
Coyote Logistics
Chicago-based transportation and logistics provider Coyote Logistics has chosen to expand its headquarters, adding 500 full-time jobs at its Logan Square facility. The company is ranked among the nation's top 25 fastest growing urban-based businesses.
Expansion of the Coyote Logistics facility will add sales, operations and other IT-related jobs, which will create long-term employment for hundreds of people.
Coyote Logistics chose not only to stay in Chicago, but to expand its business there, due to the pool of highly skilled workers. In fact, the company hires employees from across North America who want to live and work in Illinois.
Still not convinced that Illinois attracts business? Here are some other businesses that chose to expand here in the last few years: