Created: Monday, March 02, 2015 02:35 PM
Updated: Tuesday, March 08, 2016 03:01 PM
Published: Monday, March 02, 2015 02:35 PM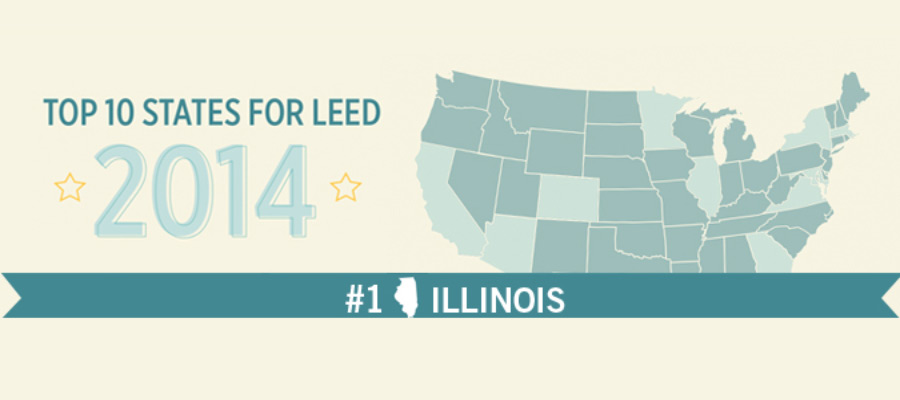 Illinois has been named 2014's number one state for new energy efficient buildings, according to the U.S. Green Building Council's most recent study.
Leadership in Energy and Environmental Design, or LEED certification, is a globally accepted construction standard that takes into account a building's environmental impact and energy efficiency. USGBC calculates its top ten list of states with the most LEED-certified building projects by adjusting figures per-capita. The group found Illinois topped the list with 174 projects totaling 42.4 million square feet of space greenlit in 2014.
As green construction grows, the number of jobs it creates grows as well. Read more about USGBC's findings at Environmental Protection.