Published: Thursday, January 28, 2016 09:18 AM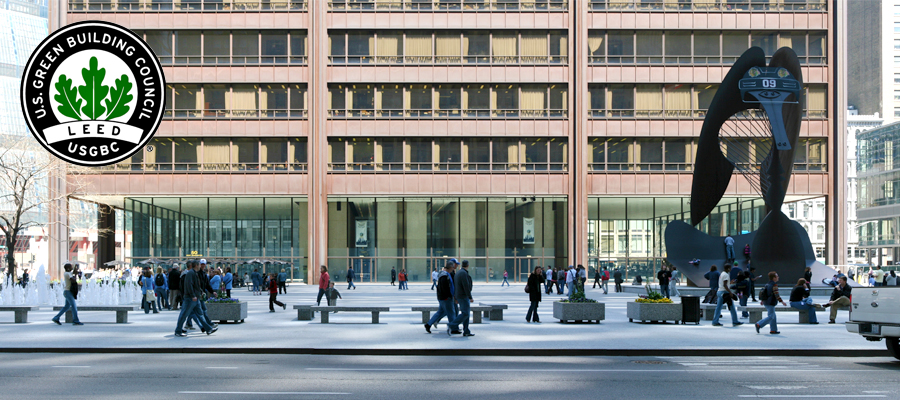 Illinois leads all other states in green building design, construction and transformation for the third year in a row, according to new rankings announced.
The U.S. Green Building Council each year reveals the top 10 states for LEED-certified spaces. LEED stands for Leadership in Energy and Environmental Design.
Illinois tops the list again this year with 161 newly certified projects, representing 3.43 square feet per capita. Its nearly 44 million total square feet of green building space is more than double second-ranked Maryland with 17.6 million square feet. California and Texas had more total projects but far less square footage.
Illinois and Colorado are the only states that have made the list every year since 2010.
LEED-certified spaces use less energy and water; help families, businesses and taxpayers save money; reduce carbon emissions; create jobs; and contribute to healthier communities.

"By recognizing these states excelling in the use of LEED, we are celebrating the green building professionals, architects, business, policy and community leaders who work tirelessly to design and develop innovative solutions toward a healthier, more sustainable future," said Rick Fedrizzi, CEO of the U.S. Green Building Council.

"LEED construction drives economic growth, creates jobs and makes communities greener."
Among the many LEED-certified buildings in Illinois are the Richard J. Daley Center in Chicago; the renovated west wing of the Illinois Capitol in Springfield; the John Deere World Headquarters in Moline; the Caterpillar Corporate Hangar and its visitors center in Peoria; Assembly Hall at the University of Illinois in Champaign; numerous high school and college buildings; various retail, commercial, residential, church and recreational structures; local, state and federal government buildings; and more.