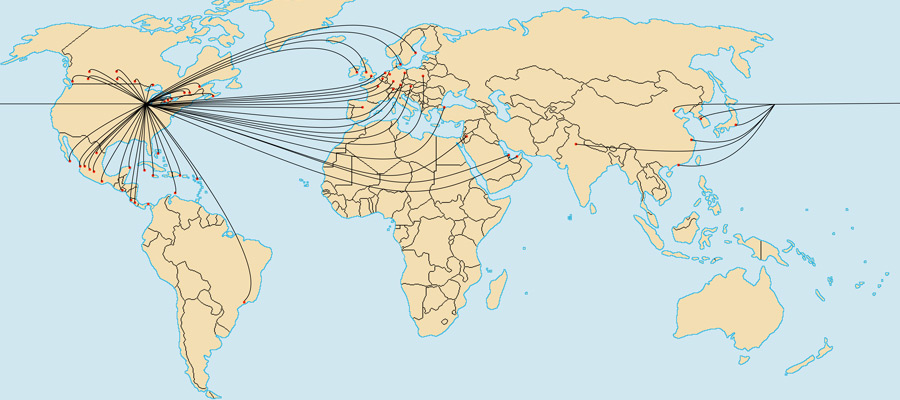 Need to get there from here? You probably can if you live in Illinois. Chicago is home to O'Hare, which recently reclaimed its place as busiest airport in the world. Between O'Hare and Midway, you can catch a direct flight to 62 international cities and 156 domestic destinations.
Don't live in Chicago? Don't worry. There's probably an airport near you. Just across the state line from Alton and East St. Louis (by less than 20 miles), Lambert Airport in St. Louis offers dozens of direct flights. Many Illinois communities have smaller regional airports connecting you to Chicago, St. Louis and other domestic destinations and, from there, anywhere in the world. You can fly out of the following cities:
Bloomington-Normal | Champaign-Urbana | Marion | Moline | Peoria | Quincy | Rockford | Springfield
Hate flying? Illinois is crisscrossed by interstate highways and rail lines. Amtrak has three lines through Illinois with stations in 30 communities. Illinois also has interstate highways connecting every major city (and many smaller towns in between). If you prefer the journey to the destination, the Mother Road, Route 66, begins in Illinois.

Illinois is at the crossroads of the United States, and major airport access makes it one of the world's biggest travel hubs. If you need to get there, you can probably do it from Illinois.
Source: The top ten busiest airports