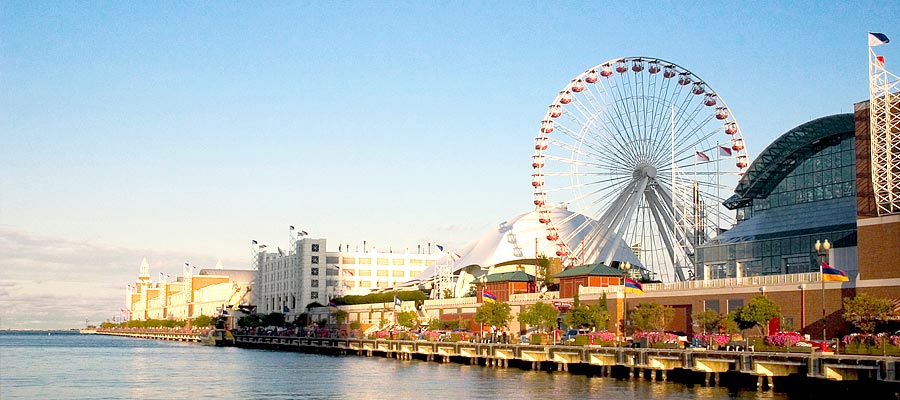 From museums and man-made marvels to the wonders of the natural world, Illinois has near-limitless opportunities for family fun. Check out this list for some of the top kid-friendly spots and activities in Illinois.
---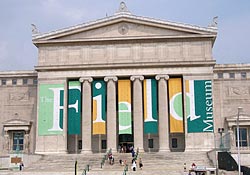 1. Chicago Museums
It is rare for states to have as many world-class museums as Illinois, let alone so many within walking distance.

Chicago's museum campus features three top-tier museums within a 10-minute walk: Shedd Aquarium, Adler Planetarium and The Field Museum of Natural History.

A 30-minute walk through neighboring Grant Park will get you to the Art Institute of Chicago.

There are numerous other galleries and museums in Chicago's downtown worth exploring, as well.
Learn More
• Shedd Aquarium
• Adler Planetarium
• Field Museum of Natural History
• Art Institute
---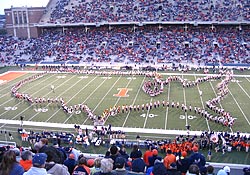 2. Sports
The Bears, Blackhawks, Bulls, Cubs, Fire, Sky and White Sox all call Illinois home.

Besides its major league franchises, Illinois hosts nine minor league baseball teams, two arena football teams, a NASCAR Speedway, five farm-system hockey teams and more than 100 college athletic programs – including 13 NCAA Division I schools.

For a listing of the state's professional, collegiate and minor league sports facilities, click here.
---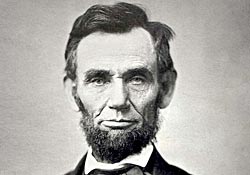 3. Lincoln History
Illinois is the Land of Lincoln, and there are plenty of chances to learn about and experience Abraham Lincoln's life in Illinois.

The Springfield area hosts the Abraham Lincoln Presidential Library and Museum, the Lincoln Home Historic Site, the Old State Capitol where Lincoln served as a state representative, Lincoln's Tomb and New Salem, a reconstruction of the village where Lincoln spent his early adulthood.

There are also opportunities to experience Lincoln history throughout the state. The seven Lincoln-Douglas debate sites and the historic courthouses where Lincoln practiced law give visitors a direct connection to Lincoln's past.
Learn More
• Library and Museum
• Lincoln's Home
• Old State Capitol
• Lincoln's Tomb
• New Salem
---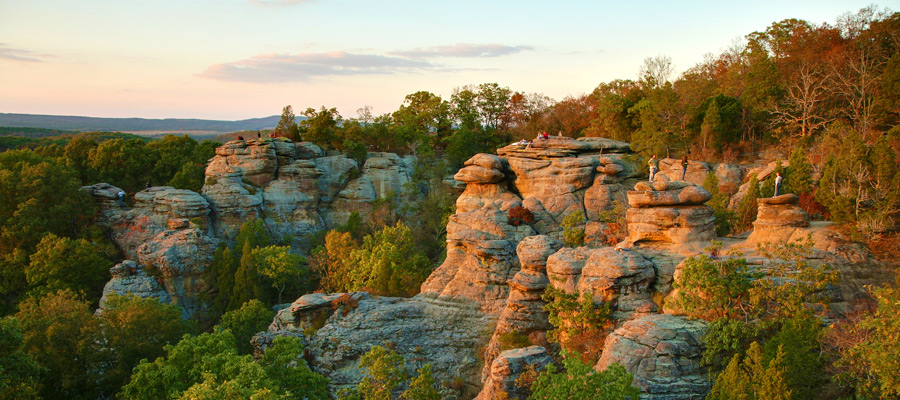 4. Shawnee National Forest
With more than 1,200 miles of wildlife trails, Shawnee National Forest is a beautiful, sheltered expanse of wilderness in Southern Illinois. The forest offers camping, hiking, swimming, mountain biking and horseback riding within its unique landscape.
For more information about the Shawnee National Forest, click here.
---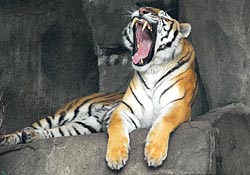 5. Zoos
Long-time family favorites, Illinois zoos boast a wide variety of wildlife and activities. From Lincoln Park Zoo in Chicago, to the suburban Brookfield Zoo, to the 2,000-acre Wildlife Prairie Park in Central Illinois, the state offers chances to learn about conservation, ecology and the natural world.

For a listing of other Illinois zoos, click here.
Learn More
• Brookfield Zoo
• Lincoln Park Zoo
• Wildlife Prairie Park
---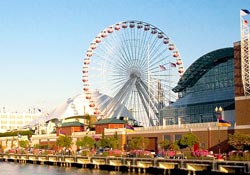 6. Lake Michigan-Navy Pier
While there are near-countless chances for fun on and along Lake Michigan, the hub of attractions and entertainment on the lake is Navy Pier. With shopping, theater, boat rides on the lake and a trip around its iconic 150-foot Ferris wheel, the pier has a delightful atmosphere for the whole family.


---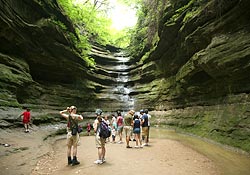 7. Starved Rock
The Illinois River offers scenic views, hiking and plenty of aquatic activities, but the geologic gem of the river is Starved Rock State Park. The park offers camping, hiking, canoeing, kayaking and whitewater rafting.

The park also has lodging, allowing guests to enjoy features of the region, including wineries, river tours and horseback riding.
---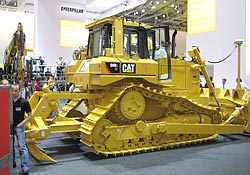 8. Illinois Manufacturing Tours
The Caterpillar Visitors Center in downtown Peoria offers interactive and educational exhibits about the history and impact of the earthmoving giant.

John Deere offers tours of its harvester plant in East Moline. Families can see what goes into creating the iconic green harvesters and tour the company's history pavilion. The John Deere Historic site outside of Dixon gives visitors a look into pioneer living and the start of the company.
---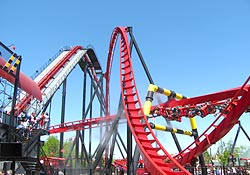 9. Six Flags Great America
The famous amusement park in Gurnee includes roller coasters, kids' rides, events and entertainment, offering visitors days' worth of fun.
---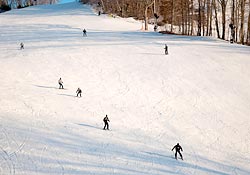 10. Snow Sports
It might be hard to imagine much skiing or snowboarding in the Prairie State, but northern Illinois has a thriving snow sport industry. Snowstar Winter Sports Park outside the Quad Cities and Chestnut Mountain Resort in Galena give first-time, intermediate and expert skiers a chance to hit the slopes during the winter months.
Learn More
• Snowstar
• Chestnut Mountain
---