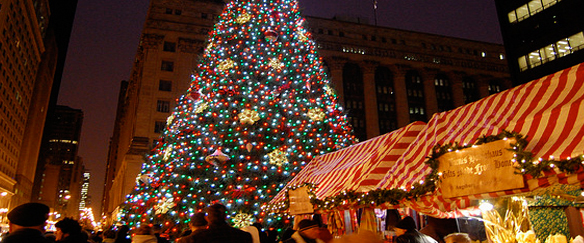 With the holiday season in full swing, residents of our state should take the time to shop at our many holiday markets. Around the state, communities are coming together to celebrate the season and provide shoppers with a variety of unique items for the whole family.
Urbana's Holiday Market, located at 201 Lincoln Square in Urbana, has a variety of vendors selling baked goods, musical instruments and fresh vegetables. The market runs every Saturday until December 20.
The Chicago Christkindlmarket is a traditional German-American market that has become a Chicago institution. Launched in 1996 and located on Daley Plaza, this open-air festival includes vendors selling hand-blown and hand-painted ornaments, jewelry, and wood carvings, to name just a few items. The market runs until December 24.
The Springfield Holiday Market, running on December 20 from 9 a.m. to 1 p.m. at the Illinois Building on the State Fairgrounds will connect local farmers and food producers with consumers looking for healthy eating options for the holidays. Products for sale will include pasture-raised meats, Illinois wines and a variety of fresh fruits and vegetables.
Please, take this opportunity to shop local in Illinois this holiday season. With a variety of unique foods, gifts and experiences, you will not be disappointed this holiday season.