Published: Friday, May 15, 2015 06:21 PM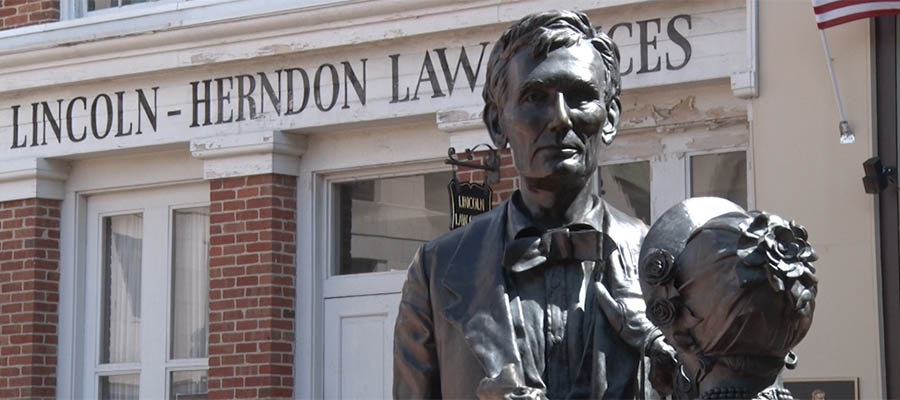 1) Lincoln's Home:
President Lincoln and his wife Mary bought a home at 8th and Jackson Streets in 1844 for just $1,200. The home was expanded in 1856 to include another story to accommodate the growing Lincoln family. The family would live in the home until Lincoln won election in 1861 when he became the 16th President of the United States.
2) Lincoln-Herndon Law Offices:
Lincoln practiced law for nearly 25 years at various locations throughout Springfield. The only remaining building where Lincoln practiced law is the Lincoln-Herndon Law Offices at 6th & Adams Streets in downtown Springfield.
3) Lincoln Depot:
Lincoln traveled by train to Washington, D.C., to assume the Presidency, leaving Springfield by way of the Lincoln Depot, located at 9th & Monroe Streets. Lincoln gave a somber farewell speech to a crowd of around 1,000 spectators, famously telling them "I now leave, not knowing when, or whether ever, I may return, with a task before me greater than that which rested upon Washington."
4) Lincoln's Tomb:
At the request of his wife Mary, Lincoln's body was brought to Springfield and laid to rest in Oak Ridge Cemetery on the north side of Springfield. His tomb is also the resting place for his wife and three of their four children.
5) Abraham Lincoln Presidential Library and Museum:
The Lincoln Library and Museum features an array of original artifacts from the Lincoln era. The Museum covers events throughout Lincoln's life, from his time in Springfield, his Presidency and his legacy.