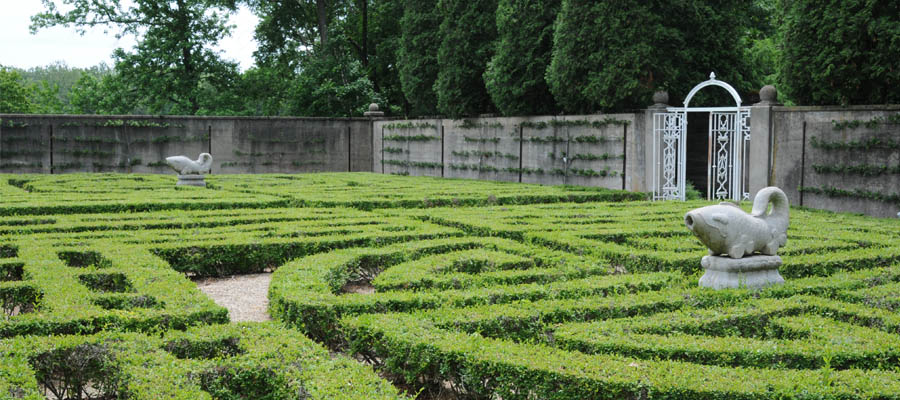 From zip-lining in the Shawnee National Forest to amusement parks in Lake County, Illinois offers a number of ways to enjoy the outdoors.
One of the most eye-pleasing outdoor experiences in our state is located along the Sangamon River southwest of the Central Illinois town of Monticello. Just a 30-minute drive from Champaign, Allerton Park is named for the philanthropist Robert Allerton.
Upon donating the park's land to the University of Illinois, Allerton said the park should be used as "an educational and research center; as a forest and wildlife and plant life reserve; as an example of landscape architecture; and as a public park."
The park offers more than 1,500 acres of pristine wilderness. In addition, the grounds also contain a multitude of statues, art and European-style gardens.
Allerton Park is a great place to not only enjoy nature but also enjoy the many artworks around the park.