Published: Wednesday, July 22, 2015 03:03 PM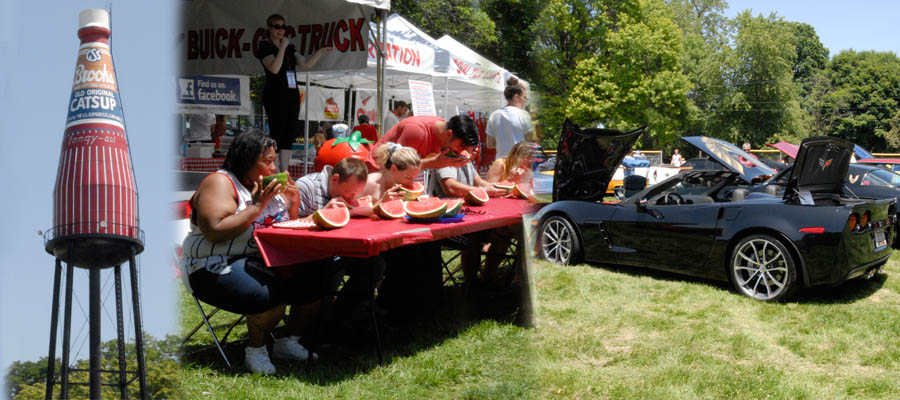 Illinois is home to the world's largest catsup bottle, located just 20 minutes from St. Louis in Collinsville.
"The catsup bottle was originally built as a water tower for the Brooks catsup processing plant," said Mike Gassmann, President and CEO of World's Largest Catsup Bottle, Inc. "Little did anyone realize that over 60 years later it would become a historic landmark known worldwide."
Once manufacturing operations at the plant ceased in the 1960s, the Catsup Bottle fell into disrepair. In response, a group of local residents formed the Catsup Bottle Preservation Group, which was successful in raising more than $85,000 to restore the water tower to its original glory.
In celebration of the unique roadside attraction, the World's Largest Catsup Bottle Festival has been held since 1999, combining a popular car show with games and activities for kids of all ages.
"The car show is the big draw," Gassmann said. "We usually have about 200 vehicles. We also have competitive eating, including a hot-dog smothered-in-catsup eating contest."
Over the years, the festival has continued to grow in popularity.
"The response has been fantastic," Gassmann said. "In fact, we have had to change locations a few times because of our growth over the years."