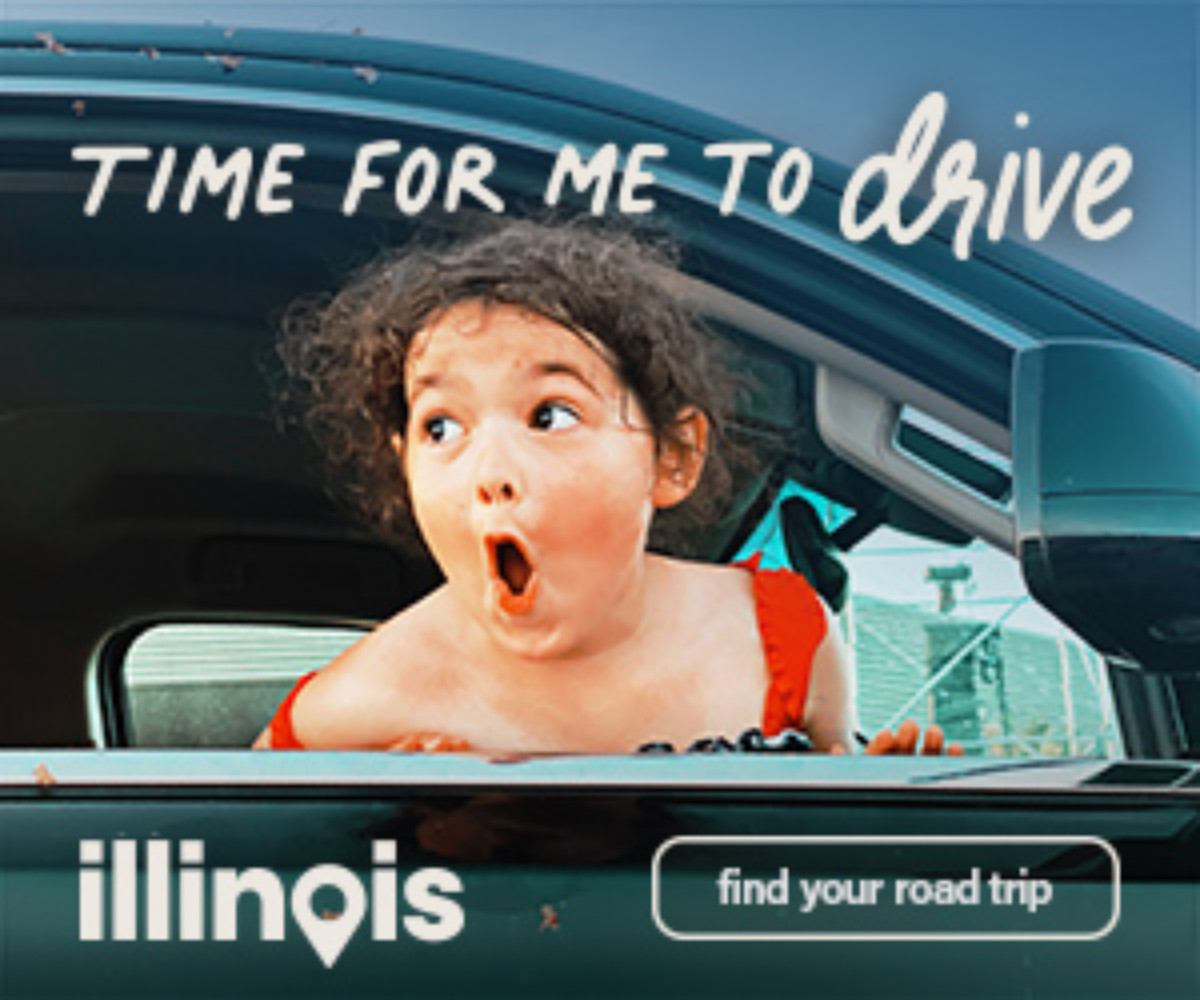 With summer on the horizon and COVID-19 vaccination rates rising, many Americans may be looking for opportunities to hit the road. Luckily, the Illinois Office of Tourism has decided to give them a lot of options.
The Office of Tourism and Governor JB Pritzker have newly announced their "Time for Me to Drive" multi-state ad campaign, which shows people suffering from cabin fever the many opportunities Illinois offers for tourists with every interest. Their newly updated website, "Enjoy Illinois," features more than 60 road trip itineraries and highlights things to do and places to see from across the state.
"After an incredibly difficult year in which the pandemic kept us all close to home and staying apart, lifesaving vaccines are bringing us back to life and heading toward a summer of fun and venturing out," said Governor Pritzker. "Today I'm proud to launch the Time for Me to Drive Campaign – inviting people to see all of Illinois, showing off adventures of all kinds: Historic sites and winery tours, state parks and rock climbing, hiking, and zip-lining, hundreds of craft breweries and thousands of excellent restaurants across the state."
The available road trip recommendations include fun travel opportunities such as "Best of Springfield," a tour highlighting Abraham Lincoln, Route 66 and the culture of the state capital, "A Step Back in Time in Central Illinois," which highlights the many historical sites throughout the central portion of the state, and "Socially Distanced Southern Illinois" which focuses on the outdoor attractions available near Carbondale.
If you're worried about leaving behind your canine companion, then look no further than the "Barks and Recreation in Chicago" road trip, where your dog can join you on a cruise, complete with goodies from a doggie bakery and a trip to a pet spa. The list also features dog friendly restaurants and stores, so nobody is stuck waiting outside on the trip.
The campaign also heavily focuses on providing opportunities to experience local food and businesses from across the state. These include breweries like Riggs Beer Company in Urbana, craft stores like Swoon Living in Chicago, restaurants like Lagomarcino's in Moline and educational experiences like the Chicago School of Guitar Making.

For those who prefer a more outdoor experience, the Enjoy Illinois website also provides information on state parks and other outdoor opportunities, including the stunning Shawnee National Forest, and details sporting opportunities, such as locations for kayaking, canoeing and rafting, as well as a list of golf clubs across the state.
"From big city excitement to scenic rural backdrops, Illinois has long been a gateway for business and leisure travelers, and tourism is crucial for our economic recovery," said Senate President Don Harmon (D-Oak Park). "As we continue to move back to 'normal' and again welcome visitors, investments like this will provide a much-needed economic shot in the arm for the tourism industry and allow its workforce to get back to work and back on their feet."
The Office of Tourism is also working to expand the opportunities they provide as soon as pandemic safety permits. As vaccination rates increase and Illinois continues with its reopening plan, they are hopeful that they will be able to expand to more indoor events and festivals.
To learn more about the creative travel itineraries, local destinations and experiences available across the state, you can visit the campaign's website.